Catalog of Wyoming Culinary Arts Colleges
With its long agricultural history in grains and livestock, Wyoming offers aspiring chefs a solid foundation from which to begin their culinary careers. But they won't be limited to the hearty cuisine. Culinary schools in Wyoming teach techniques in a range of culinary traditions, as well as the fundamentals of running a kitchen or restaurant.
Choosing a program
Working in the kitchen may become high pressure, but getting into culinary school won't be. Most culinary programs have an open admissions process, and a high-school diploma or GED is the only requirement for entry (in addition to the application and other informational forms). If the program is more selective, you may be asked to take an assessment of basic kitchen knowledge and skills. Work experience or attendance at workshops or seminars can helpful in proving your basic culinary know-how, as well.
When choosing what culinary program to attend, some key components should be considered. First, make sure the program has a well-stocked and fully equipped kitchen run by students. A student-run restaurant or sponsored public dinner nights are beneficial, as well, as they will help build experience while in school. Next, look for a program that has experienced professors, preferably those who have worked or are currently working as chefs. Finally, make sure the program has support for job placement, as well as opportunities for internships and apprenticeships.
Getting your degree
You'll be cooking in no time once you start your degree. Cooking programs take about half the time of a traditional degree – and can be completed in about two years or less. Some offer certificates or diplomas that can be finished in eve less time – in about a year or less. For working adults, night and weekend classes make finishing a degree more accessible.
Virtual classrooms abound in the contemporary education environment, and culinary programs are not excluded. Though the program is primarily hands-on, some schools still find ways to make the program available online – either through video instruction or by offering classes that focus on theory to complement previous lab or kitchen experience. Hospitality and management courses are able to be offered exclusively online by many schools, enabling students to learn from virtually anywhere.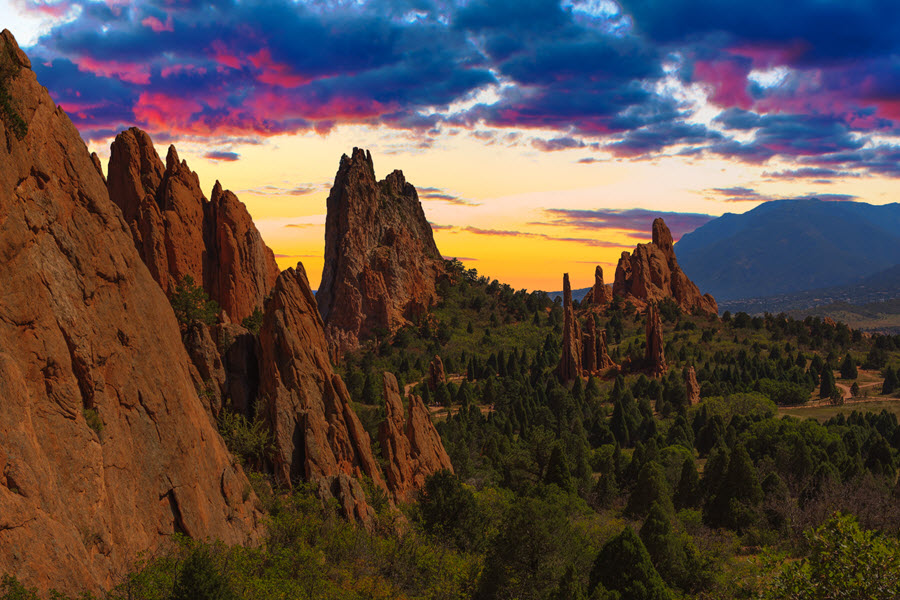 Starting your career
Graduates are likely to find a job they love in any of the thousands of restaurants, resorts, schools, and hotels in Wyoming. Typical food industry salaries in Wyoming range according to position, city, and experience. A Registered Dietitian earns an average annual salary of $59,040; a first-line supervisor will earn about $36,500; a head chef will earn approximately $61,120; and a restaurant cook earns an average salary of around $30,560.
2019 wage data sourced from the BLS Occupational Outlook Handbook. Current wage conditions in your area may vary.
Head chefs and cooks will make the most, followed by sous chefs, assistants and line cooks. Upscale restaurants, hotels and spas in major metropolitan areas will also pay higher salaries. Some private-chef services for home cooks can also offer high salaries.
To help improve your chances of getting the best jobs, start networking early, and continue to do it throughout your career. Join a professional organization like the Wyoming Lodging and Restaurant Association, and make the circuit at food and wine festivals across the state. You'll not only be able to meet local celebrity chefs and other industry professionals, but you'll be able to show off your cooking skills and maybe even win a blue ribbon or two.
Campus-based programs
Central Wyoming College
2660 Peck Ave.
Riverton, WY 82501
307-855-2000
cwc.edu
Culinary Arts
Hotel/Restaurant Management
NCA Accredited
Sheridan College
3059 Coffeen Ave.
Sheridan, WY 82801
307-674-6446
sheridan.edu
Hospitality Management
CIHENCACS Accredited
University of Wyoming
East University Avenue
Laramie, WY 82072
307-766-1121
uwyo.edu
Food Science and Human Nutrition
AACSB Accredited
Online-based programs
American Culinary Federation
The ACF has over 200 chapters in the United States; its main campus is located in Florida
180 Center Place Way
St. Augustine, FL
904-824-4468
www.acfchefs.org
Continuing Education
Chef Certification
Chef Educators
Food Safety Certification
ACFEFAC Accredited
The Art Institutes of Pittsburgh – Online Division
The Ai has over 40 campus locations across North America, plus this online campus
420 Blvd of the Allies
Pittsburgh, PA
412-291-6200
www.aionline.edu
Hotel and Restaurant Management
Culinary Management
MSCHE Accredited
Ashworth College
430 Technology Pkwy
Norcross, GA
770-729-9400
www.ashworthcolleg.edu
Professional Gourmet Cooking and Catering
Hotel and Restaurant Management
DETC Accredited
DeVry University
This University has 90 campus locations in 26 different states
One Tower Lane
Oakbrook Terrace, IL
1-866-338-7934
www.devry.edu
Hospitality Management
HLC Accredited
eCornell
eCornell is an online program and subsidiary of Cornell University, located in New York
950 Danby Road, Suite 150
Ithaca, NY
607-330-3200
www.ecornell.com
Leadership and Strategic Management
Project Leadership and Systems Design
Financial Management
Management Essentials
Human Resources Management
Hospitality and Foodservice Management
Certificate in plant-based nutrition
HRCI and PMI Approved
Johnson and Wales University
JWU has campuses in Providence, Charlotte, and North Miami; its largest campus is in Rhode Island
8 Abbott Park Place, Providence, RI 02903
1-800-DIAL-JWU
www.jwu.edu
Baking & Pastry Arts and Food Service Management
Culinary Arts and Food Service Management
NEASC Accredited
New England Culinary Institute
NECI has two campuses in Vermont; its main campus is in Montpelier
56 College Street
Montpelier, VT 05602
877-223-6324
www.neci.edu
Hospitality and Restaurant Management
ACCSC Accredited
Penn Foster Career School
925 Oak Street
Scranton, PA 18515
570-343-9635
www.pennfoster.edu
Hotel and Restaurant Management
Catering
DETC & CHEA Accredited
Sullivan University
SU has three campuses in Louisville, Lexington and Fort Knox. The main campus for its Global e-Learning program is located in Louisville
2100 Gardiner Lane
Louisville, Kentucky 40205
502-413-8830
1-866-755-7887
www.sullivan.edu
Beverage Management
CCSACS & ACF Accredited
University of Phoenix
This University has campuses in over 40 states, and two locations in Canada
4602 East Elwood Street
Phoenix, AZ
480-968-0587
www.phoenix.edu
Hospitality, Travel and Tourism
HLC Accredited
Explore Local Schools Today
One Response to "Catalog of Wyoming Culinary Arts Colleges"
Taysha Bridges Says:


What schooling is required? Is the ACT test required? please email me back 🙂
Have Questions or Feedback?