Acquire a Culinary Education in San Diego, CA
San Diego is the second largest city in one of the largest states in the country. And with one of its largest industries being tourism, there are plenty of opportunities there for young chefs to start a career and make a name for themselves. Culinary schools across the city offer the training to get you started. Whether you rise to the top or fall flat as a pancake will be up to you.
Apples to Apples
When you're ready to apply to culinary school, be a smart cookie and make sure that you're choosing a quality program. Your primary objective should be to find a school that will adequately prepare you for immediate job entry, and that will offer support in finding a placement. So look for a school that has a top-notch kitchen that is fully stocked and equipped with up-to-date tools. A good program should also have a restaurant that's run by students, or some other programs that are open to the public such as gourmet-dinner nights. Hands-on training is key, and it will help you start building experience that will land you a job later. Make sure that experienced chefs are leading courses and that there are plenty of opportunities for apprenticeships in the community.
As a student applying to culinary school, it's likely that you'll make the cut. Most schools only require that students have finished high school or earned their GED. Other basic academics might be required, as well. More elite schools may require that students undergo testing prior to admission or that they support their application with proof of work experience or training.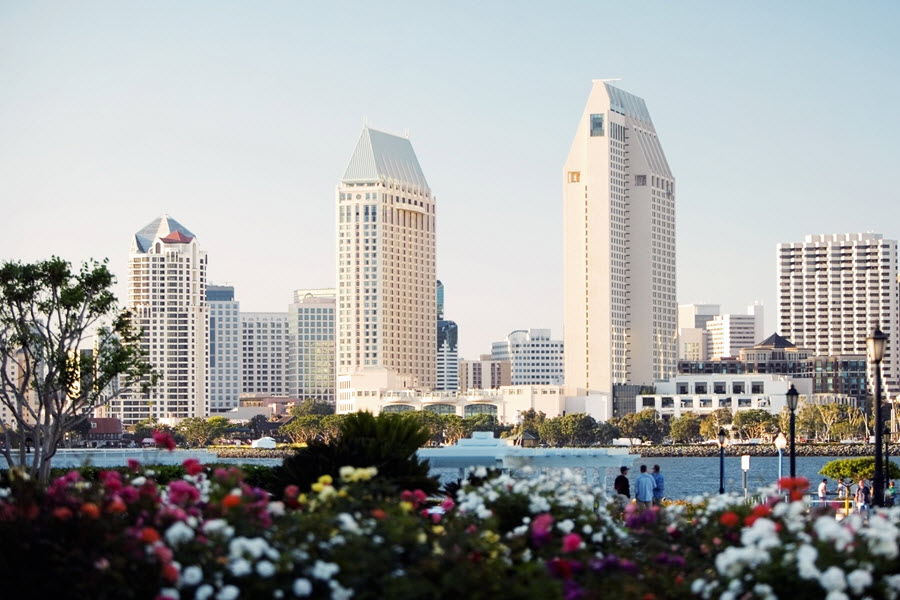 Logging Your Time
You'll be sweating it out in a professional kitchen in no time once you've started your studies. Most programs can be finished in two years or less, and some schools have options for expediting your studies through intensive courses or certificate or diploma plans. The options range from as little as a few months to a year. If you're considering management, you could be looking at a more traditional degree that can take up to four years to finish.
Online programs make your choices even easier, allowing you flexibility to schedule your studies at your convenience. Cooking techniques can be learned through video in some programs, or previous kitchen work can be used in tandem with online academic courses. Management provides more options for online programming, with many more schools offering degrees.
The Payoff
Things will really heat up once you enter the job market, but you'll be cool as a cucumber with the confidence of your training. Opportunities should abound in a market like San Diego, but don't take that for granted. There will also be more chefs angling for jobs, and you should do what you can to set yourself apart. Networking will certainly help. Join groups like the California Restaurant Association and get access to conferences and other industry events and rub elbows with leaders in the industry. Attending local food festivals will also give you the chance to meet local chefs and get a feel for regional culinary trends. Take advantage of the cooking competitions while you're there, and you just might get yourself noticed by your next employer.
Where you get hired and the job you land will determine your pay. Head chefs and cooks will make the most, with the pay moving up with rank from line cook to sous chef to the top spot. Don't expect to be raking in the dough at a casual-dining chain or diner. Try to find positions at upscale restaurants, hotels, or spas to earn higher salaries. You can even do well working in a private home. Of course, the biggest influence on salary will be your experience. Do everything you can to log time in the kitchen.
Campus-Based Schools
Point Loma Nazarene University
3900 Lomaland Drive
San Diego, CA 92106
619-849-2200
pointloma.edu
Food Services
WASC accredited
San Diego Culinary Institute
8024 La Mesa Blvd.
La Mesa, CA 91941
619- 644-2100
sdci-inc.com
Commis de Cuisine
Commis de Patisserie
ACCET accredited
San Diego Mesa College
7250 Mesa College Drive
San Diego, CA 92111-4998
619-388-2672
sdmesa.edu
Culinary Arts
Hotel Management
ACCJC & WASC accredited
San Diego State University
5500 Campanile Drive
San Diego, CA 92182
760-768-5520
sdsu.edu
Foods and Nutrition
Hospitality and Tourism Management
WASC accredited
The Art Institutes of San Diego
7650 Mission Valley Road
San Diego, CA 92108-4423
858-598-1200
artinstitutes.edu/san-diego
Baking and Pastry
Culinary Arts
Culinary Management
ACCSCT accredited
Online-Based Programs
The Art Institutes of Pittsburgh – Online Division
www.aionline.edu
Hotel and Restaurant Management
MSCHE accredited
Ashworth College
www.ashworthcollege.edu
Hotel and Restaurant Management
DETC accredited
The Culinary Institute of America – CIA Pro Chef
www.ciaprochef.com
Culinary Arts
CHEMSACS accredited
Johnson and Wales University
www.jwu.edu/
Baking & Pastry Arts and Food Service Management
Culinary Arts & Food Service Management
NEASC accredited
Le Cordon Bleu – Online Division
www.chefs.edu/online
Culinary Management
ACCSC & ACICS accredited
Penn Foster Career School
www.pennfoster.edu/
Hotel and Restaurant Management
DETC & CHEA accredited
SITE Academy
www.site.edu.au
Hospitality
Tourism
No regional accreditation
AHLA association
Sullivan College
www.sullivan.edu
Beverage Management
CCSACS & ACF accredited
Stratford Career Institute
www.scitraining.com
Hotel/Restaurant Management
Travel and Tourism
DlA member, no regional accreditation
Virginia College Online
www.vconline.edu
Culinary Arts
ACICS accredited
Explore Local Schools Today
One Response to "Acquire a Culinary Education in San Diego, CA"
el youssoufi ismail Says:


Hello . IM frome morocco . And i want to come to stady in this school . But i want to know the papeir need it and how much money for one year . And wath i will to do it !!? Thks so much .
Have Questions or Feedback?