Delaware Culinary and Food Service Education Guide
Delaware is a small state, and so its selection of schools is equally limited. But its not quantity that's important; it's quality. And for aspiring chefs and hotel or restaurant managers, Delaware offers two programs to provide the necessary training to start a promising career.
Picking the program for you
If you are interested in becoming a chef, there is only one program to choose from in all of Delaware. That makes admission to the Delaware Technical and Community College competitive. There are no specific admission requirements other than a high-school diploma or GED, but priority consideration is given to those who have at least one year of experience in the industry.
If you are on the management track, the University of Delaware offers a program in Hotel, Restaurant and Institutional Management. Minimum academic credentials are required for admission for students living in Delaware. Out-of-state students are judged against their peers, and the university admits about 42 to 48 percent of those applicants.
Key to any culinary program is its kitchen, which should be run by students and well-stocked. The program at Delaware Tech has such a kitchen, and features a student-run restaurant, as well. Both programs also have experienced instructors, with chefs on staff at Delaware Tech, and have job-counseling services and opportunities for internships.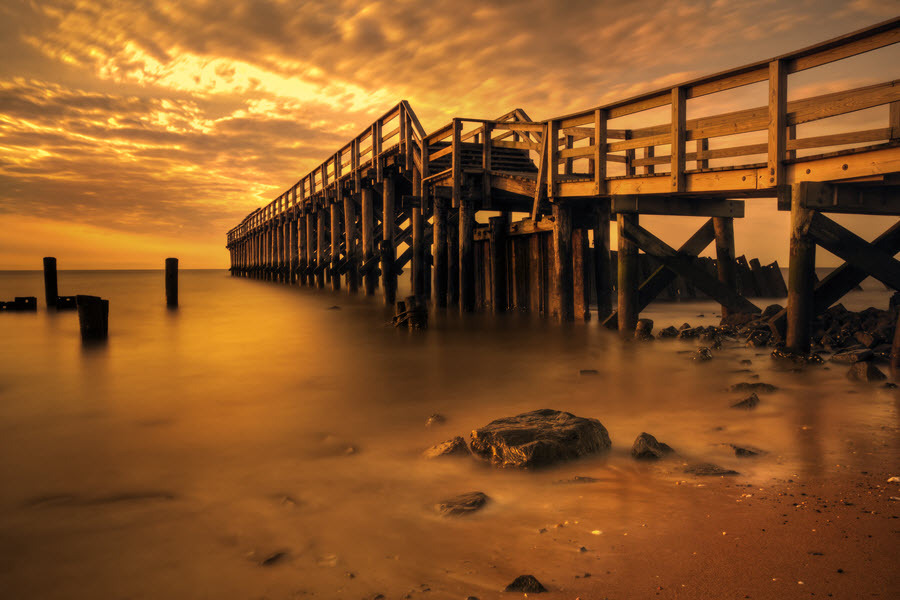 Finishing the degree
Finishing a culinary degree will take about half the time of a traditional degree – just two years. Delaware Tech's program is a full-time day program that includes one summer session. There are also options for earning a diploma or certificate, with one certificate program able to be completed in one year. The hospitality program at the University of Delaware is a traditional four-year program that leads to a bachelor's degree. The program can be completed through night classes or part-time, as well, and is available online.
For more flexibility, there are more options available for online degrees through schools that are headquartered outside of the state. Some culinary programs are available, with either video instruction for teaching cooking techniques, or with options for classes to compliment previous lab work or kitchen experience to finish the degree. Many more options are available for management tracks, which can be completed exclusively online.
Entering the job market
Job growth is expected in the state, with the National Restaurant Association predicting a rise of about 16 percent over the next 10 years. Salary expectations will depend on a number of factors, including where you settle in the state and how much experience you have. Top positions like head chefs and cooks will make the most, averaging about $47,000 a year, according to the Bureau of Labor Statistics. Salary will fall down the line of succession, from sous chefs to assistant cooks to line cooks. The type of employer you have will also make a difference. Fine-dining restaurants, hotels and resorts, spas and personal-chef services will pay top salaries, while casual-dining and fast-food restaurants will pay the lowest.
Stay ahead of the competition by networking with industry professionals. Join professional organizations such as the Delaware Restaurant Association to get to know the leaders in your field, as well as to gain access to conferences and other industry events. Attending local food and wine festivals will provide the same opportunities for networking, as well as food competitions that will give you a chance to show off your culinary skills.
Campus-based programs
Delaware Technical and Community College
400 Stanton-Christiana Road
Newark, DE 19713
302-454-3900
dtcc.edu
Culinary Arts
Baking and Pastry Skills
Cooking
Kitchen Skills Studies
Food Service Management
MSCHE & ACF Accredited
University of Delaware
167 S. College Ave.
Newark, DE 19711
302-831-4367
udel.edu
Hotel, Restaurant and Institutional Management
MSCHE Accredited
Online-based programs
American Culinary Federation
The ACF has over 200 chapters in the United States; its main campus is located in Florida
180 Center Place Way
St. Augustine, FL
904-824-4468
www.acfchefs.org
Continuing Education
Chef Certification
Chef Educators
Food Safety Certification
ACFEFAC Accredited
The Art Institutes of Pittsburgh – Online Division
The Ai has over 40 campus locations across North America, plus this online campus
420 Blvd of the Allies
Pittsburgh, PA
412-291-6200
www.aionline.edu
Hotel and Restaurant Management
Culinary Management
MSCHE Accredited
Ashworth College
430 Technology Pkwy
Norcross, GA
770-729-9400
www.ashworthcolleg.edu
Professional Gourmet Cooking and Catering
Hotel and Restaurant Management
DETC Accredited
DeVry University
This University has 90 campus locations in 26 different states
One Tower Lane
Oakbrook Terrace, IL
1-866-338-7934
www.devry.edu
Hospitality Management
HLC Accredited
eCornell
eCornell is an online program and subsidiary of Cornell University, located in New York
950 Danby Road, Suite 150
Ithaca, NY
607-330-3200
www.ecornell.com
Leadership and Strategic Management
Project Leadership and Systems Design
Financial Management
Management Essentials
Human Resources Management
Hospitality and Foodservice Management
Certificate in plant-based nutrition
HRCI and PMI Approved
Johnson and Wales University
JWU has campuses in Providence, Charlotte, and North Miami; its largest campus is in Rhode Island
8 Abbott Park Place, Providence, RI 02903
1-800-DIAL-JWU
www.jwu.edu
Baking & Pastry Arts and Food Service Management
Culinary Arts and Food Service Management
NEASC Accredited
New England Culinary Institute
NECI has two campuses in Vermont; its main campus is in Montpelier
56 College Street
Montpelier, VT 05602
877-223-6324
www.neci.edu
Hospitality and Restaurant Management
ACCSC Accredited
Penn Foster Career School
925 Oak Street
Scranton, PA 18515
570-343-9635
www.pennfoster.edu
Hotel and Restaurant Management
Catering
DETC & CHEA Accredited
Sullivan University
SU has three campuses in Louisville, Lexington and Fort Knox. The main campus for its Global e-Learning program is located in Louisville
2100 Gardiner Lane
Louisville, Kentucky 40205
502-413-8830
1-866-755-7887
www.sullivan.edu
Beverage Management
CCSACS & ACF Accredited
University of Phoenix
This University has campuses in over 40 states, and two locations in Canada
4602 East Elwood Street
Phoenix, AZ
480-968-0587
www.phoenix.edu
Hospitality, Travel and Tourism
HLC Accredited
Explore Local Schools Today
Have Questions or Feedback?