Finding Culinary Arts Colleges in Colorado
If you feel at home on the range, maybe you also feel at home on that other range – the one in the kitchen. And maybe you want to try your hand at making more than just steak and potatoes for your family and friends. Maybe you want to make them for a lot of other people – for pay. And maybe you want to make more than just steak and potatoes. Colorado has a range of culinary schools that will help you do just that. And you'll get the meat and potatoes education to teach you culinary basics and beyond – so you can make more than just meat and potatoes.
Deciding on a program
Navigating the array of choices for culinary programs can be made easier once you know what to look for. The most important part of any program is the kitchen: look for one that is fully-equipped and is run by the students. Many programs will also sponsor a student-run restaurant or open dinner nights. For example, the Cook Street School of Fine Cooking has regular dinner nights that are open to the public. Make sure that instructors are experienced or are industry professionals or chefs. Finally, make sure your program offers job services, including counseling and placement, and has opportunities for apprenticeships and internships. Cook Street offer its students apprenticeships and internships, as well as study abroad options.
Once you decide on a culinary program, getting in should be the easy part. Most schools have an open admissions policy, which only requires that students have a high-school diploma or GED, as well as some basic academic requirements. If the program you choose is more selective, you may have to take an assessment of culinary skills. Work experience or other training that you may have, such as attendance at conferences or seminars, can also be used to support your application.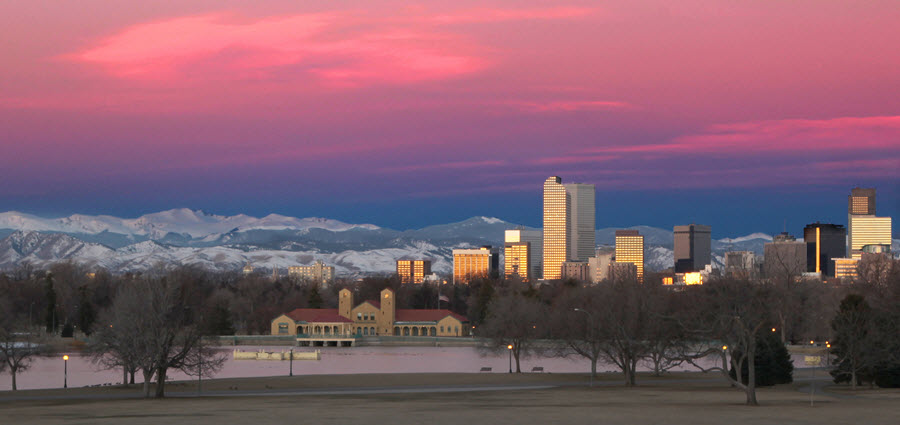 Finishing your studies
There are a number of options for finishing your studies at an accelerated pace. But even typical culinary programs can be completed in much less time than a traditional degree – only about two years or less. Some schools do offer intensive programs that can be finished in even less time. For example, select programs that can all be completed in as much as six months or as little as 5 weeks. Certificate and diploma options are available at many schools, and those can often be completed in about a year or less. Night classes and online options provide more flexibility for time-crunched adults.
Technology has made a lot of things possible to make our lives easier. Even your culinary studies are now possible in the comfort of your own kitchen in some cases. For other programs, classes are offered online as a complement to experience you've already had in the kitchen, either through work or previous study. Many more options are available if you're looking at a management track.
Starting out in the job market
Graduates are likely to find a job they love in any of the thousands of restaurants, resorts, schools, and hotels in Colorado. Typical food industry salaries in Colorado range according to position, city, and experience. A Registered Dietitian earns an average annual salary of $61,080; a first-line supervisor will earn about $42,340; a head chef will earn approximately $50,890; and a restaurant cook earns an average salary of around $29,890.
2019 wage data sourced from the BLS Occupational Outlook Handbook. Current wage conditions in your area may vary.
Your culinary technique will help you succeed, but networking can help get you in the door. Join professional networks such as the Colorado Restaurant Association to meet industry professionals and to gain access to important conferences and other industry events. Also, attend local food and wine festivals to meet the local talent and to get up to speed on the latest trends. While you're there, you can even enter some food competitions and maybe get yourself noticed. You never know where you're next (or first) job will come from.
Campus-based programs
Colorado Mountain College
831 Grand Ave.
Glenwood Springs CO 81601
800-621-8559
coloradomtn.edu
Culinary Arts
Hospitality Management
Resort Management
HLC accredited
Colorado State University
Fort Collins, Colorado 80523
970-491-6444
colostate.edu
Food Science and Safety
HLC accredited
Cook Street School of Fine Cooking
1937 Market St.
Denver, CO 80202
303-308-9300
cookstreet.com
Culinary Arts
SCDHEDPOS approved
ACF endorsed
No accreditation
Front Range Community College
3645 W. 112th Ave.
Westminster CO, 80031
303-404-5000
frontrange.edu
Hospitality/Food Management
HLC accredited
Johnson & Wales University
7150 Montview Blvd.
Denver, CO 80220
800-342-5598
www1.jwu.edu/denver/
Culinary Arts
Hospitality
NEASC accredited
Metropolitan State College of Denver
Speer Boulevard and Colfax Avenue
Denver, CO 80217
303-556-2400
msudenver.edu
Hotel Management
Restaurant Management
Tourism and Events Management
HLC accredited
Paragon Culinary School
3125 Sinton Road
Colorado Springs, CO 80907-5015
719-578-5740
paragonculinaryschool.org
Diploma de Cuisine (only certificate options)
Culinary Arts
CBE approval
No accreditation
Pueblo Community College
Pueblo, CO 81004-1499
719-549-3200
pueblocc.edu
Hospitality Studies/Culinary Arts
HLC accredited
The International Culinary School at the Art Institutes of Denver
1200 Lincoln St.
Denver, CO 80203-2172
303-837-0825
artinstitutes.edu/denver/
Baking and Pastry
Culinary Arts (student restaurant)
Culinary Management
Food and Beverage Management
The Art of Cooking
HLC accredited
University of Denver
2199 S. University Blvd.
Denver, CO 80210-4700
303-871-4944
du.edu
Hotel, Restaurant and Tourism Management
NCACS accredited
Online-based programs
American Culinary Federation
The ACF has over 200 chapters in the United States; its main campus is located in Florida
180 Center Place Way
St. Augustine, FL
904-824-4468
www.acfchefs.org
Continuing Education
Chef Certification
Chef Educators
Food Safety Certification
ACFEFAC Accredited
The Art Institutes of Pittsburgh – Online Division
The Ai has over 40 campus locations across North America, plus this online campus
420 Blvd of the Allies
Pittsburgh, PA
412-291-6200
www.aionline.edu
Hotel and Restaurant Management
Culinary Management
MSCHE Accredited
Ashworth College
430 Technology Pkwy
Norcross, GA
770-729-9400
www.ashworthcolleg.edu
Professional Gourmet Cooking and Catering
Hotel and Restaurant Management
DETC Accredited
DeVry University
This University has 90 campus locations in 26 different states
One Tower Lane
Oakbrook Terrace, IL
1-866-338-7934
www.devry.edu
Hospitality Management
HLC Accredited
eCornell
eCornell is an online program and subsidiary of Cornell University, located in New York
950 Danby Road, Suite 150
Ithaca, NY
607-330-3200
www.ecornell.com
Leadership and Strategic Management
Project Leadership and Systems Design
Financial Management
Management Essentials
Human Resources Management
Hospitality and Foodservice Management
Certificate in plant-based nutrition
HRCI and PMI Approved
Johnson and Wales University
JWU has campuses in Providence, Charlotte, and North Miami; its largest campus is in Rhode Island
8 Abbott Park Place, Providence, RI 02903
1-800-DIAL-JWU
www.jwu.edu
Baking & Pastry Arts and Food Service Management
Culinary Arts and Food Service Management
NEASC Accredited
New England Culinary Institute
NECI has two campuses in Vermont; its main campus is in Montpelier
56 College Street
Montpelier, VT 05602
877-223-6324
www.neci.edu
Hospitality and Restaurant Management
ACCSC Accredited
Penn Foster Career School
925 Oak Street
Scranton, PA 18515
570-343-9635
www.pennfoster.edu
Hotel and Restaurant Management
Catering
DETC & CHEA Accredited
Sullivan University
SU has three campuses in Louisville, Lexington and Fort Knox. The main campus for its Global e-Learning program is located in Louisville
2100 Gardiner Lane
Louisville, Kentucky 40205
502-413-8830
1-866-755-7887
www.sullivan.edu
Beverage Management
CCSACS & ACF Accredited
University of Phoenix
This University has campuses in over 40 states, and two locations in Canada
4602 East Elwood Street
Phoenix, AZ
480-968-0587
www.phoenix.edu
Hospitality, Travel and Tourism
HLC Accredited
Explore Local Schools Today
5 Responses to "Finding Culinary Arts Colleges in Colorado"
Have Questions or Feedback?