Culinary Training Colleges in Boston, MA
No longer is the Boston cuisine known as simply bean and cod. The city started a remake of its restaurant scene in the early 1980s and now boasts a culinary cultural cornucopia catering to any taste. Quality restaurants can be found serving anything from Thai, Italian, Brazilian, Korean, Indian, sushi, to traditional steak and potatoes, and, yes, baked beans. Nearly every specialty is well served. Having Julia Childs living in nearby Cambridge helped attract noteworthy chefs to the area. For those who want to be part of this exciting shift, several Boston schools offer coursework to prepare new chefs and enhance the skills of those working in the field.
Types of Degrees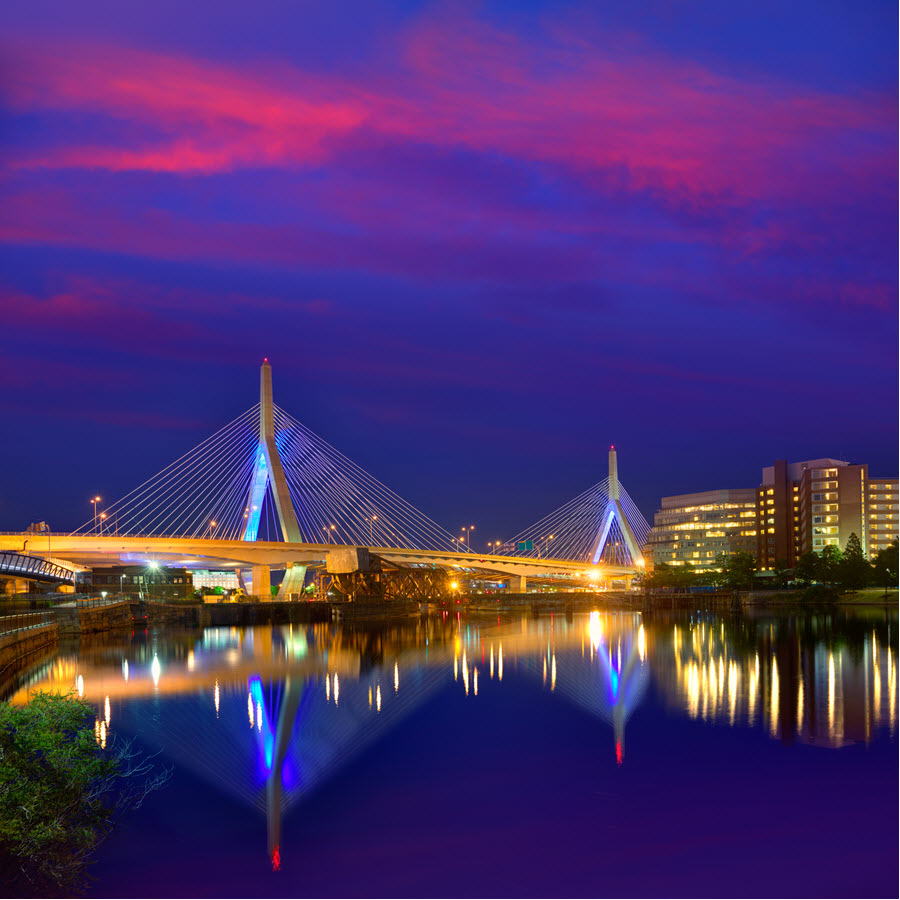 The nation's top culinary arts schools may be found in places such as New York, Florida, and California, but you can still get a quality culinary education in Boston. Programs offered in the city lead to certificates in food and nutrition, or a two-year associate's degree in chef training or culinary arts, or a four-year bachelor's degree in Hospitality services and management. Generally, certificates and associate's degrees hone in on food service while the higher degrees and online education center on restaurant and food service management principles.
Choose the Right School for You
Before you put out money for an education, consider your goals. If restaurant management is more to your liking; some schools specifically cater to those goals. Do you love to cook and be involved in the art of food preparation? There are courses designed specifically for that career track. If food preparation excites you, carefully research the schools available; do they have up-to-date cooking facilities? Is the teaching staff qualified and well-respected in the local marketplace? Are there externships available that put you in local restaurants and hotels. Part of the process of education is getting known in the local culinary field so you get that good job following graduation.
Job Outlook
Nationwide, 3.1 million people work in the food service industry. With that size population, growth and turnover create a constant need for entry-level positions. The trend holds true in Boston. Food preparation and food supervisors account for 88 percent of the work force in culinary arts, with the head cooks and chefs making up the other 12 percent. The large base of the employment pyramid means good projections for entry-level workers. The tough competition comes at the top end. As in any industry, those with a quality education, good work ethic, and creativity rise to the top.
Graduates are likely to find a job they love in any of the thousands of restaurants, resorts, schools, and hotels in Massachusetts. Typical food industry salaries in Massachusetts range according to position, city, and experience. A Registered Dietitian earns an average annual salary of $72,610; a first-line supervisor will earn about $44,510; a head chef will earn approximately $63,190; and a restaurant cook earns an average salary of around $34,100.
2019 wage data sourced from the BLS Occupational Outlook Handbook. Current wage conditions in your area may vary.
On Campus Programs in Boston
Boston University
One Sherborn Street
Boston, MA 02215
617-353-2000
bu.edu
Hospitality Services and Management, BA
NEASC Accredited
Boston University Culinary Arts
735 Commonwealth Avenue
Boston, MA 02215
617-353-9852
bu.edu/foodandwine/culinary-arts/
Culinary Arts Program, certificate
NEASC Accredited
Simmons College
300 The Fenway
Boston, MA 02115
617-521-2000
simmons.edu
food and Nutrition, BA
NEASC Accredited
Bunker Hill Community College
250 New Rutherford Avenue
Boston, MA 02129
617-228-2000
bhcc.mass.edu
Chef Training, AS
Culinary Arts, AS
NEASC Accredited
Bay State College
122 Commonwealth Avenue
Boston, MA 02116
617-236-8000
baystate.edu
Hospitality Services Management, AS
NEASC Accredited
Fisher College
118 Beacon Street
Boston, MA 02116
617-236-8800
fisher.edu
Hospitality and Tourism Management, AA
NEASC Accredited
Online Culinary Arts Learning
The Art Institute Online
Culinary Management
Hotel and Restaurant Management
www.aionline.edu
MSCH Accredited
University of Phoenix Online
Bachelor's degree in Hospitality Management
www.phoenix.edu
NCACS Accredited
Stratford University Online
Hotel and restaurant Management
Hospitality Management
www.stratford.edu
ACICS Accredited
Sullivan University
Bachelor's degree in Hospitality Management
www.sullivan.edu
Ashworth College online
Hospitality and Restaurant Management
Gourmet Cooking and Catering
www.ashworthcollege.edu
DETC, SACS & CASI Accredited
Le Cordon Bleu-online
Culinary Management
www.chefs.edu/online
ACCSCT Accredited
Explore Local Schools Today
One Response to "Culinary Training Colleges in Boston, MA"
olga crespo Says:


Good evening, I'm writing you because I would like to know if you could
Recommend me a great school that offers short culinary courses, I already checked
On cordon bleau web page and unfortunally they just offer one by the period I'm staying
In the city of boston (august) like one day cooking class.
Best regards
Thanks in advance
Olga Crespo
Have Questions or Feedback?