Financial Aid Assistance for Your Culinary Education
Before you can become the next celebrity chef, you'll likely have to start your training as a poor student. Eating bowls of ramen may seem like more of an injustice for a young gourmand. Luckily, there are scholarship opportunities to help alleviate the costs of a culinary education and, hopefully, allow budding chefs to have enough leftover to eat well. Financing your education will be easier once you know where you to look for funding and how to get it. Here's what you need to know:
Planning to Pay for School
Scholarships and financial assistance are plentiful, but you have to be diligent in researching opportunities. Start with your community. Talk to local charity groups, civic organizations, businesses, churches, government organizations and social groups. Many will have scholarships or grants available. Research opportunities online. The Internet is a vast resource, and search engines alone will provide numerous possibilities. Also look at Web sites such as www.scholarships.com to check for awards by criteria including your area of study and your age, race, economic background and more. Finally, investigate the options at the culinary schools to which you plan to apply: Many will have funding opportunities available. For example, the Culinary Institute of America in New York has at least eight scholarships available, with selection criteria ranging from a focus on high academic marks to first-generation college students.
You shouldn't wait until you're ready to apply for college to start preparing to apply for scholarships. Many awards are based on academic or other achievement, and you should plan early in your high-school career to make your record as competitive as possible. Take honors or advanced placement courses, study for the best results on SAT and ACT testing, and get involved in volunteering or extracurricular activities that will distinguish you. Start researching colleges three or four years before you'll be ready to attend to get a feel for what criteria they'll look at when awarding scholarships. Most culinary schools have open admissions policies, but scholarships will be awarded based on merit.
One of the best ways to pay for college, of course, will be to start working through a part-time job and saving what you can. You may not be able to find enough aid to cover all your need, so your savings can help supplement your tuition or your living expenses while you're in school.
Comparing Sources of Aid
Many federal sources of aid are available in the form of grants and loans. Some grants, like the Pell grant, do not have to be repaid. Disbursement is based on financial need, and you will have to provide financial information for yourself and your parents to be considered. Federal loans do have to be repaid, but many offer low interest rates and a grace period before you have to being repaying them – typically about six months after you graduate. There are also options for deferment if you lose your job or face other financial hardships. Overall, federal loans will offer the best interest rates and repayment plans, so they are the best option if you decide to seek loans.
If you cannot get enough assistance through federal programs or scholarships, private loans are available. These are offered by private companies and typically carry a higher interest rate. Your credit will be evaluated, as with any other loan, to determine your eligibility and your interest rate. If you are not deemed credit-worthy, a co-signer may be required to get the loan. Keep in mind that private loans may not have deferment options or a grace period for repayment.
To apply for aid, you must fill out the Free Application for Federal Student Aid (FAFSA). Make sure that you list all schools that you will apply to on the form, even if you haven't been accepted yet. You and your parents should file your taxes early in order to file the form early to increase your chances of funding. You will receive a student aid report about four weeks after filing.
Culinary Scholarships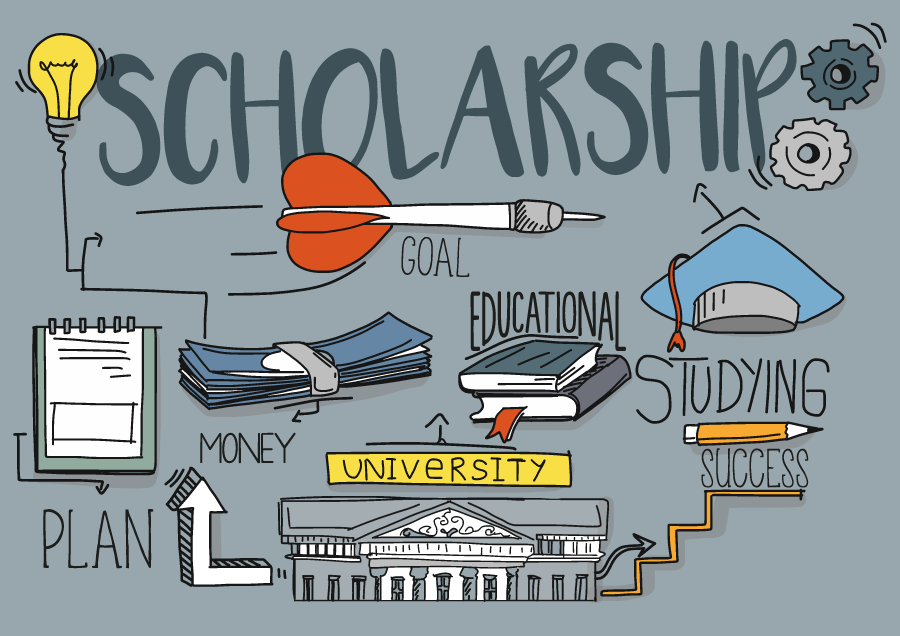 The most desirable form of aid for most students will be scholarships: They don't have to be paid back, and they go entirely towards the cost of your education. There are a number of scholarships available for attending culinary school:
Alaska Cabaret, Hotel, Restaurant & Retailers Association
alaskacharr.com
The group awards 17 scholarships every year totaling $20,000. The money is used to defray the costs of tuition and related educational expenses for Alaska students enrolled in an accredited culinary program.
American Association of Food and Consumer Science
aafcs.org
The organization grants an annual $5,000 scholarship in addition to $1,000 for support of membership and attendance at its annual conference. Only one student is chosen annually.
American Culinary Federation
acfchefs.org/ACF/Education/Scholarships/ACF/Education/Scholarships/
The American Academy of Chefs (AAC), the honors society of the American Culinary Federation, offers a number of scholarships for different types of students: high-school students, college students, professional chefs looking to further their studies, and student teams competing nationally or regionally.
American Hotel & Lodging Educational Foundation
ahlef.org
The foundation offers awards for professional development in addition to scholarships for students. Academic awards ranging from $500 to $5,000 were granted to more than 370 students last year.
American Institute of Wine and Food
aiwf.org
Local chapters of the institute award scholarships to full-time students attending an accredited college.
Arkansas Hospitality Association
arhospitality.org
High-school students and current undergraduate students enrolled in a culinary program are eligible for these scholarships ranging from $500 to $2,000.
California Hotel and Lodging Association
calodging.com/education/education-foundation/
Scholarships of $500 to $1,500 are given to culinary students and professionals looking to further their studies. Awards are made annually.
California Restaurant Association
calrestfoundation.org
The California Restaurant Association Educational Foundation offers scholarships to high-school students and college students enrolled in a culinary program. Eligibility includes criteria for academics and work experience. The foundation has awarded nearly $1 million in scholarships since its inception.
Future Culinarian of America Scholarship Foundation
culinard.com
The Future Culinarian of America Scholarship Foundation is a non-profit organization that offers scholarships for expenses related to a culinary education at an accredited, degree-granting school.
Golden Gate Restaurant Foundation
ggra.org
Scholarships ranging from $1,00 to $6,500 are awarded annually to California residents pursuing a culinary career.
Hawaii Community Foundation 
hawaiicommunityfoundation.org
The program has over 150 scholarship opportunities for residents of Hawaii pursuing studies in a variety of fields.
Hotel and Restaurant Foundation
hospitalityscholarships.org
Awards are available for students in a two- or four-year programs who meet certain academic requirements. Applicants are judged on leadership, career focus, experience and communication skills.
Institute of Food Technologists
ift.org
The institute grants 14 achievement awards, a research prize and a fellows program every year to honor individuals and groups who have made advancements in the food-science industry. Members and non-members are eligible.
National Association of College and University Food Services
nacufs.org
The Clark E. DeHaven Scholarship provides awards to students who show a commitment to a foodservice career through enrollment at an accredited program leading to an undergraduate degree in a related field. Schools must be members of the NACUFS.
School Nutrition Association
asfsa.org
Numerous scholarships are awarded to culinary students each year in the amount of $500.
South Carolina Restaurant & Lodging Association
scrla.org
The organization offers scholarships for students entering culinary programs and for those who have already received certification.
The Charlie Trotter Culinary Education Fund
thetrotterproject.org
This non-profit foundation aims to promote culinary education through its scholarships and its work with youth. Scholarships are awarded annually.
The Culinary Trust
theculinarytrust.org
The trust provides scholarships for new culinary students, continuing students and independent study and grants for research and writing.
The National Restaurant Association Educational Foundation
chooserestaurants.org
Student scholarships range from $2,500 to $7,500 and are awarded to high-school students or enrolled undergraduate students who show a commitment to a career in foodservice.
The James Beard Foundation Scholarship Program
jamesbeard.org
Scholarships are awarded based on considerations such as grade point average, extracurricular activities, work experience, letters of recommendation and financial need. It grants cash awards and wavers for tuition for students enrolled in culinary programs.
Women Chefs & Restaurateurs
womenchefs.org
The group offers over $100,000 every year to its members who are enrolled in a culinary program or seeking further professional development. All its members are women.
Explore Local Schools Today
5 Responses to "Financial Aid Assistance for Your Culinary Education"
Have Questions or Feedback?