Earn a Bachelors Degree in Culinary Arts
Why a Bachelor's Degree?
Stirring up ideas in your head on how to pursue a culinary career? With a bachelor's degree in culinary arts, the opportunities of employment are endless. Students can choose from a variety of different degree programs that could heat up their culinary skills, one degree at a time.
Bachelor's of Culinary Arts Management
A bachelor's degree in culinary arts management proves that there is more to being a manager than hiring kitchen and dining room staff. The curriculum also focuses on group behaviour, how to enhance revenue by analyzing budgets and costs, current and popular cuisines, and nutrition.
Careers
Graduates of this program tend to find employment in hotels, spas, restaurants, casinos, cruise ships, cafeterias, personal households, and various catering companies.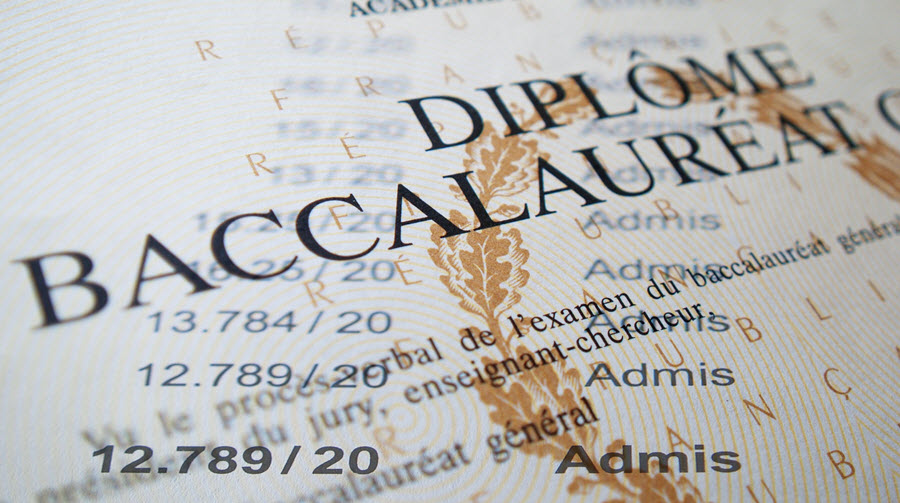 Bachelor of Baking and Pastry Arts
Don't be fooled by the sweet sounding title – this degree not only covers the basics of baking and desserts, it also teaches students how to mix the perfect ingredients to create flavours for seafood, meat, bread, and much more.
Food for thought
Compared to other bachelor's degrees, this program is much more complex and requires more class time and hands-on experience. Students tend to spend a great deal of time comparing and mixing different types of ingredients and flavours together. Courses of topic include culinary history, nutrition, sanitation, how to decorate and present different types of food, as well as how to use different types of culinary equipment.
Careers
A career in baking could lead to future positions in a grocery store, bakery shop, or restaurant. Positions could include:
Short Order Cooks
Caterers
And even Cheesemakers
Bachelor of Baking and Pastry Arts – Management Degree
Besides teaching the basics of mixing ingredients and food preparation, this degree has more of a narrow focus on accounting and cost control. Students of this program will also learn the basics of customer service and how to manage a successful business while experimenting new and delicious flavours.
Careers
Besides managing a hotel restaurant, graduates could also find employment as a Head Chef Assistant or Executive Chef, as well as a Culinary Manager/ Trainer.
Bachelor of Food Service Entrepreneurship
With this degree students will learn how to successfully open and run their own business. The degree specifically focuses on the tasks of hired employees and how to market different food products. Students are taught the economics of food service as well as various accounting and food safety methods.
Careers
Be your own boss.
Bachelor of Food Service Management
This program is not only designed around how to hire and manage staff, it also teaches students how to run a successful business through service and marketing. Graduates will learn how to order supplies, and design menus, as well as understand the basics of nutrition and safety.
Careers
Graduates could work in a number of different culinary institutions such as school cafeterias, hotels, healthcare facilities, private or corporate business, universities and restaurants.
Bachelor of Professional Students in Hospitality Management – Food and Beverage
Compared to other culinary related bachelor's degree, hospitality management focuses more on the basics of human resource management, customer choice and purchasing, as well as how to plan out the design of menus and cooking facilities. Students will eventually learn various interpersonal skills, such as how to supervise staff, and how to communicate with the customer.
Careers
Besides becoming a manager for a catering service or a restaurant, graduates of this program could also have a promising future in the travel and tourism industry.
Bachelor of Restaurant Management
This program educates students on how to obtain entry-level positions in catering and management training. Graduates will eventually learn how to organize a buffet and prepare a plate, as well as how to hire staff (such as hosts, bartenders, etc.) Some coursework will also cover the business aspect of restaurant management, such as licensing and distributing.
Careers
A career as a restaurant manager is one of the most highly sought after positions in the culinary arts industry. The most common types of industries hiring restaurant managers are hotels and private businesses.
Campus Learning VS. Online Learning
How long does it take?
A bachelor's degree in culinary arts is typically a four-year program, however, this depends on which school or institution you choose. At Bellevue University, students can complete their Bachelor of Science in Culinary Arts degree online after they complete 45 credit hours.
Pros of Online Learning
Earning a culinary arts degree online is the most efficient way to save time and money, and allows students to work around their own schedule.
Cons of Online Learning
Some online courses may not provide students with the proper hands-on education.
How can I learn if I'm not in a classroom?
Lessons can be taught using a webcam, and some courses may have pre-recorded instructions available. Some professors write blogs with instructions and tutorials so students can read the step-by-step instructions. Other professors may provide streaming videos, CD-Rom and DVD instructional material.
Explore Local Schools Today
5 Responses to "Earn a Bachelors Degree in Culinary Arts"
Have Questions or Feedback?