Enroll in One of the Many Pennsylvania Culinary Programs
Philly Cheesesteaks aren't the only thing on the menu at Pennsylvania restaurants – or the only thing that aspiring chefs can learn how to whip up at Pennsylvania culinary schools. There is a rich Dutch tradition that reaches from pretzels and beer to whoopee pies and apple dumplings. But chefs-in-training won't be limited to the cuisine they can learn or cook across the state's expansive offering of culinary programs.
Starting from Scratch
Getting into a culinary program is like butter. Most just ask for an application and proof that you graduated from high school or earned your GED. If the program is more selective, you might be asked to prove your skills in the kitchen – either through an assessment of basic knowledge or through work experience or other training. You can also use attendance at culinary workshops or seminars as well as personal research and study to help get you in the door.
But you should be more selective when choosing a culinary program. Make sure that the program you choose has a good kitchen – one that's fully equipped and run by the students. It should be open to the public and be part of regular activities like a student restaurant or dinner nights. Be sure that the teachers are experienced or have worked in the field as chefs. And, finally, look for career support in the form of job placement or opportunities for internships or apprenticeships. After all, you won't be able to make it on bread alone.
Done Cooking
You'll be ready to serve in no time once you start your culinary education. Most programs can be finished in two years or less – about half the time of a traditional degree. Some also have certificate programs that can be finished in a year or less. And night and weekend classes offer flexibility for working adults.
Online programs make getting your degree even easier. If you don't already have some experience in the kitchen, video instruction can offer basic cooking skills. If you do have some experience already, online instruction can be used to finish your degree by focusing on theory and management courses.
Icing the Cake
Graduates are likely to find a job they love in any of the thousands of restaurants, resorts, schools, and hotels in Pennsylvania. Typical food industry salaries in Pennsylvania range according to position, city, and experience. A Registered Dietitian earns an average annual salary of $59,160; a first-line supervisor will earn about $38,960; a head chef will earn approximately $59,040; and a restaurant cook earns an average salary of around $26,770.
2019 wage data sourced from the BLS Occupational Outlook Handbook. Current wage conditions in your area may vary.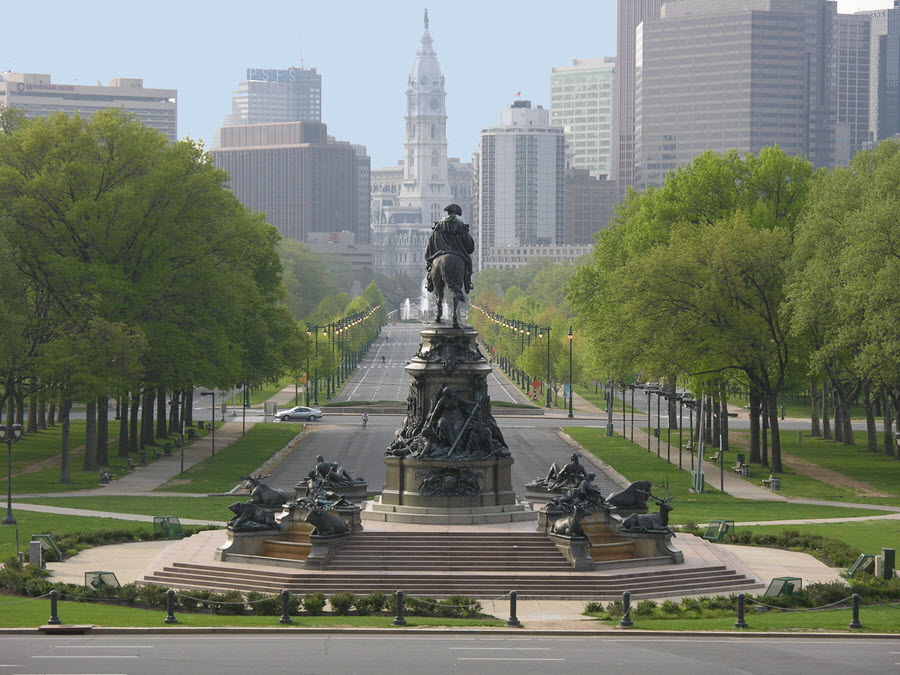 The National Restaurant Association expects the job market in Pennsylvania to remain steady, with only about a 5 percent increase in jobs over the next 10 years. Without a big increase in demand, it's important to stay competitive. Join professional organizations such as the Pennsylvania Restaurant & Lodging Association to stay abreast of industry events and to network. Also, go to food and wine festivals to meet local chefs and industry professionals, and enter cooking competitions to show off your skills and build your reputation.
Campus-based Schools
Bidwell Training Center Inc.
1815 Metropolitan St.
Pittsburgh, PA 15233-2233
412-323-4000
bidwelltraining.edu
Culinary Arts
No regional accreditation
Bradford School Pittsburgh
707 Grant Street
Pittsburgh, PA 15219-1908
(412) 391-6710
bradfordpittsburgh.edu
Hospitality and Travel
ACICS Accredited
Cheyney University of Pennsylvania
1837 University Circle
Cheyney, PA 19319
610-399-2275
cheyney.edu
Hotel Restaurant and Tourism Management
CHEMSACS Accredited
Community College of Allegheny County
808 Ridge Ave.
Pittsburgh, PA 15212
412-237-3100
ccac.edu
Hotel Restaurant Management
MSCHE Accredited
Community College of Beaver County
1 Campus Drive
Monaca, PA 15061-2588
724-480-3500
ccbc.edu
Culinary Arts
Culinary Arts Management
ACBSP Accredited
Community College of Philadelphia
1700 Spring Garden St.
Philadelphia, PA 19130-3991
215-751-8000
ccp.edu
Hospitality Management
MSCHE Accredited
Delaware County Community College
901 Media Line Road
Media, PA 19063-1094
610-359-5000
dccc.edu
Hotel and Restaurant Management
MSCHE Accredited
Delaware Valley College
700 East Butler Ave
Doylestown, PA 18901
800-2-DelVal
delval.edu
Food Science and Management
Culinary Arts and Food Technology
MSACS Accredited
East Stroudsburg University of Pennsylvania
200 Prospect Street
East Stroudsburg, PA 18301-2999
570-422-3219
esu.edu
Hotel, Restaurant and Tourism Management
ACPHA Accredited
Greater Altoona Career and Technology Center
1500 Fourth Ave.
Altoona, PA 16602
814-946-8450
gactc.com
Baker/Pastry Cook
Culinary Arts
CCAHEP Accredited
Harrisburg Area Community College
1 Hacc Drive
Harrisburg, PA 17110
717-780-2529
hacc.edu
Hospitality Management
CHEMSACS Accredited
Indiana University of Pennsylvania
850 West Maple Street
Indiana, PA 15705
724-357-2227
iup.edu
Culinary Arts
Baking and Pastry Arts
Hospitality Management
MSCHE Accredited
JNA Institute of Culinary Arts
1212 S. Broad St.
Philadelphia, PA 19146-3119
(215) 468-8800
culinaryarts.com
Professional Cooking
Culinary Arts/Restaurant Management
ACCSCT Accredited
Lancaster County Career and Technology Center
101 Champ Blvd.
Manheim PA, 17545
717-989-0646
lancasterctc.edu
Culinary Arts
CCOE Accredited
Lebanon County Career and Technology Center
833 Metro Drive
Lebanon, PA 17042
717-273-4401
lcctc.edu
Culinary Arts
SBVE Accredited
Lehigh Carbon Community College
4525 Education Park Drive
Schnecksville, PA 18078
610-799-2121
lccc.edu
Hotel/Resort Management
CHEMSACS Accredited
Luzerne County Community College
1333 S. Prospect St.
Nanticoke, PA 18634-3899
570-740-0452
luzerne.edu
Culinary Arts
Hospitality Business Management
Pastry Arts Management
CHEMSACS Accredited
Marywood University
2300 Adams Ave.
Scranton, PA 18509-1598
(570) 348-6211
marywood.edu
Hospitality Management
MSCHE Accredited
Mercyhurst College
501 East 38th Street
Erie, PA 16546
800-825-1926
mercyhurst.edu
Hospitality Management
MSCHE & HRIM Accredited
Montgomery County Community College
340 Dekalb Pike
Blue Bell, PA 19422-1400
215-641-6300
mc3.edu
Culinary Arts
Hotel and Restaurant Management
CHEMSACS Accredited
Northampton Community College
3835 Green Pond Road
Bethlehem, PA 18020
610-861-5300
northampton.edu
Culinary Arts
Hotel/Restaurant Management
CHEMSACS Accredited
Pennsylvania College of Technology
1 College Ave.
Williamsport, PA 17701
570-326-3761
pct.edu
Culinary Arts and Systems
Baking and Pastry Arts
Culinary Arts Technology
Hospitality Management
MSCHE Accredited
Pennsylvania State University
201 Old Main
University Park, PA 16802
814-865-5471
psu.edu
Hotel, Restaurant and Institutional Management
MSCHE Accredited
Pittsburgh Technical College
1111 McKee Road
Oakdale PA 15071
800-784-9675
ptcollege.edu
Hotel and Casino Management
Restaurant Management
Travel and Tourism Management
MSCHE Accredited
Reading Area Community College
10 S. Second St.
Reading, PA 19603-1706
610-372-4721
racc.edu
Culinary Arts
MSCHE Accredited
Robert Morris College
600 5th Ave.
Pittsburgh, PA 15219-3099
412-227-6472
rmu.edu
Hospitality and Tourism Management
MSACS Accredited
Schuylkill Technology Centers
17 Maple Ave.
Mar Lin, PA 17951
570-544-9131
stcenters.org
Culinary Arts
MSCHE Accredited
Seton Hill College
One Seton Hill Drive
Greensburg, PA 15601
724-834-2200
setonhill.edu
Hospitality and Tourism
MSCHE Accredited
The International Culinary Schools at The Art Institute of Philadelphia
1622 Chestnut Street
Philadelphia, PA 19103-5119
215-567-7080
artinstitutes.edu/philadelphia
Culinary Arts
Culinary Management
Baking and Pastry
ACICS Accredited
The International Culinary Schools at The Art Institute of Pittsburgh
420 Boulevard of the Allies
Pittsburgh, PA 15219-1301
412-263-6600
artinstitutes.edu/pittsburgh
Culinary Arts
Culinary Management
Baking and Pastry
The Art of Cooking
Hotel and Restaurant Management
MSCHE Accredited
The Restaurant School at Walnut Hill College
4207 Walnut Street
Philadelphia, PA 19104
215-222-4200
walnuthillcollege.edu
Culinary Arts
Pastry Arts
Restaurant Management
Hotel Management
ACCSCT Accredited
Westmoreland County Community College
145 Pavilion Lane
Youngwood PA 15697
724-925-4000
wccc.edu
Culinary Arts
Hotel/Motel Management
Restaurant/Culinary Management
CHEMSACS Accredited
Widener University
One University Place
Chester, PA 19013
610-499-4000
widener.edu
Hospitality Management
AACSB Accredited
YTI Career Institute
1405 Williams Road
York, PA 17402
717-757-1100
yti.edu
Culinary Arts/ Restaurant Management
Pastry Arts
ACCSCT Accredited
Online-based Programs
American Culinary Federation
The ACF has over 200 chapters in the United States; its main campus is located in Florida
180 Center Place Way
St. Augustine, FL
904-824-4468
www.acfchefs.org
Continuing Education
Chef Certification
Chef Educators
Food Safety Certification
ACFEFAC Accredited
The Art Institutes of Pittsburgh – Online Division
The Ai has over 40 campus locations across North America, plus this online campus
420 Blvd of the Allies
Pittsburgh, PA
412-291-6200
www.aionline.edu
Hotel and Restaurant Management
Culinary Management
MSCHE Accredited
Ashworth College
430 Technology Pkwy
Norcross, GA
770-729-9400
www.ashworthcolleg.edu
Professional Gourmet Cooking and Catering
Hotel and Restaurant Management
DETC Accredited
DeVry University
This University has 90 campus locations in 26 different states
One Tower Lane
Oakbrook Terrace, IL
1-866-338-7934
www.devry.edu
Hospitality Management
HLC Accredited
eCornell
eCornell is an online program and subsidiary of Cornell University, located in New York
950 Danby Road, Suite 150
Ithaca, NY
607-330-3200
www.ecornell.com
Leadership and Strategic Management
Project Leadership and Systems Design
Financial Management
Management Essentials
Human Resources Management
Hospitality and Foodservice Management
Certificate in plant-based nutrition
HRCI and PMI Approved
Johnson and Wales University
JWU has campuses in Providence, Charlotte, and North Miami; its largest campus is in Rhode Island
8 Abbott Park Place, Providence, RI 02903
1-800-DIAL-JWU
www.jwu.edu
Baking & Pastry Arts and Food Service Management
Culinary Arts and Food Service Management
NEASC Accredited
New England Culinary Institute
NECI has two campuses in Vermont; its main campus is in Montpelier
56 College Street
Montpelier, VT 05602
877-223-6324
www.neci.edu
Hospitality and Restaurant Management
ACCSC Accredited
Penn Foster Career School
925 Oak Street
Scranton, PA 18515
570-343-9635
www.pennfoster.edu
Hotel and Restaurant Management
Catering
DETC & CHEA Accredited
Sullivan University
SU has three campuses in Louisville, Lexington and Fort Knox. The main campus for its Global e-Learning program is located in Louisville
2100 Gardiner Lane
Louisville, Kentucky 40205
502-413-8830
1-866-755-7887
www.sullivan.edu
Beverage Management
CCSACS & ACF Accredited
University of Phoenix
This University has campuses in over 40 states, and two locations in Canada
4602 East Elwood Street
Phoenix, AZ
480-968-0587
www.phoenix.edu
Hospitality, Travel and Tourism
HLC Accredited
Explore Local Schools Today
Have Questions or Feedback?