A Guide to South Dakota Culinary Learning
South Dakota may not be known for its culinary scene, but it does offer a number of respectable programs to train aspiring chefs in a variety of culinary techniques. And once you've finished your education, you can always set your own culinary trends on the local scene and expand upon the regional cuisine of the Midwest.
Choosing a program that's right for you
When you look for a culinary program, make sure that it has a few key components. Most important, the program should have a fully-equipped, well-stocked kitchen that is run by students. It should also be open to the public, preferably in conjunction with a student restaurant or other dinner nights. Courses should be taught by experienced professors or industry professionals, such as chefs. Finally, the school should offer support for job placement and opportunities for internships and apprenticeships. Mitchell Technical Institute features a program that combines instruction with apprenticeship training and that culminates in an internship.
The admissions process is not too rigorous. Most programs only require that prospective students have a high-school diploma or GED to be admitted. More competitive programs may ask students to undergo an assessment to measure knowledge of basic kitchen knowledge and techniques. Others will consider work experience and other training, such as attendance at workshops or industry events.
Options for finishing your degree
Once you get started on your culinary degree, you will be on an accelerated track towards becoming a working professional. Most programs take half the time of a traditional degree to complete – about two years or less. Some schools such as Mitchell Technical Institute also have options for certificate or diploma programs that can be completed in about a year. Night and weekend courses, summer school and online courses can help to accelerate the process or can offer options for busy, working professionals.
Online courses can be used to complement previous experience in the kitchen – either through work experience or lab work at a campus. Some programs do offer video instruction if you want to complete the program entirely online. Many more options are available for completing a hospitality management degree online.
Starting your culinary career
The National Restaurant Association predicts little growth of about 14 percent in the restaurant industry by 2019 – encouragement for soon-to-be culinary grads. Salary will be dependent on a number of factors, from location to years of experience to the type of position. Typical food industry salaries in South Dakota range according to position, city, and experience. A waiter/waitress will earn an annual average salary of $22,370; a Registered Dietitian earns $55,270; a first-line supervisor will earn about $34,670; a head chef will earn approximately $47,570; and a restaurant cook earns an average salary of around $27,720.
Working for the best also pays the best. Look for positions with fine-dining restaurants, hotels, spas, resorts and even some personal homes.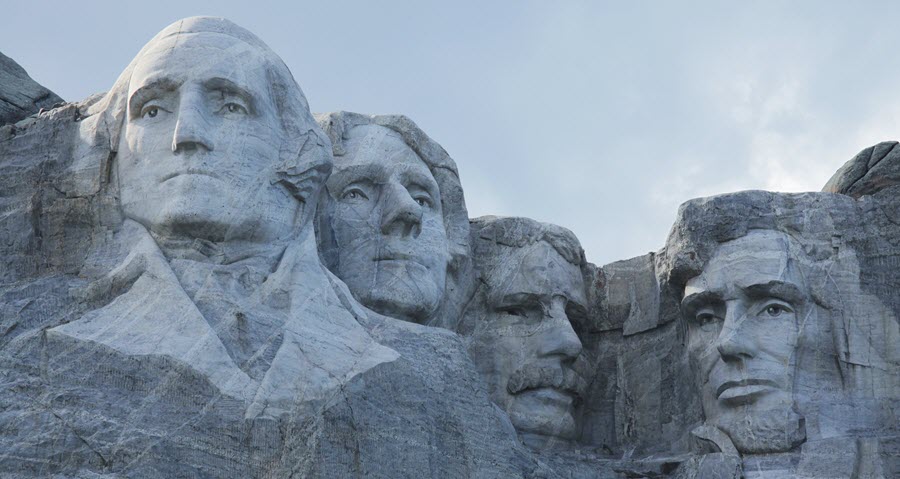 The culinary field is no different than any other industry when it comes to networking and its influence on finding a position and building your reputation. Join professional networks such as the South Dakota Retailers Association to rub elbows with industry professionals, as well as to gain access to conferences and other industry events. Food and wine festivals are another great way to network and to meet local celebrity chefs. Check out Feast of the Great Chefs or Dakota Fest to check out the local talent and to get a feel for the latest culinary trends. While you're there, why not enter a competition or two and get your name out there?
Campus-based programs
Black Hills State University
1200 University St.
Spearfish, SD 57799
605-642-6343
bhsu.edu
Tourism and Hospitality
NCACS Accredited
Mitchell Technical Institute
821 N. Capital St.
Mitchell, SD 57301
800-MTI-1969
mitchelltech.edu
Culinary Arts
NCACS Accredited
National American University
2801 South Kiwanis Ave.
Sioux Falls, SD 57105
605-336-4600
national.edu
Tourism and Hospitality Management
NCACS Accredited
Sinte Gleska University
101 Antelope Lake Circle
Mission, SD 57555
605-856-8100
sintegleska.edu
Hospitality Management
NCACS Accredited
Sisseton Wahpeton College
1 Old Agency Road
Sisseton, SD 57262
605-698-3966
swc.tc
Hospitality and Casino Management
NCACS Accredited
South Dakota State University
100 Administration Lane
Brookings, SD 57006
605-688-4121
sdstate.edu
Nutrition and Food Science
Food Safety
Hotel and Foodservice Management
NACCS Accredited
Online-based programs
American Culinary Federation
The ACF has over 200 chapters in the United States; its main campus is located in Florida
180 Center Place Way
St. Augustine, FL
904-824-4468
www.acfchefs.org
Continuing Education
Chef Certification
Chef Educators
Food Safety Certification
ACFEFAC Accredited
The Art Institutes of Pittsburgh – Online Division
The Ai has over 40 campus locations across North America, plus this online campus
420 Blvd of the Allies
Pittsburgh, PA
412-291-6200
www.aionline.edu
Hotel and Restaurant Management
Culinary Management
MSCHE Accredited
Ashworth College
430 Technology Pkwy
Norcross, GA
770-729-9400
www.ashworthcolleg.edu
Professional Gourmet Cooking and Catering
Hotel and Restaurant Management
DETC Accredited
DeVry University
This University has 90 campus locations in 26 different states
One Tower Lane
Oakbrook Terrace, IL
1-866-338-7934
www.devry.edu
Hospitality Management
HLC Accredited
eCornell
eCornell is an online program and subsidiary of Cornell University, located in New York
950 Danby Road, Suite 150
Ithaca, NY
607-330-3200
www.ecornell.com
Leadership and Strategic Management
Project Leadership and Systems Design
Financial Management
Management Essentials
Human Resources Management
Hospitality and Foodservice Management
Certificate in plant-based nutrition
HRCI and PMI Approved
Johnson and Wales University
JWU has campuses in Providence, Charlotte, and North Miami; its largest campus is in Rhode Island
8 Abbott Park Place, Providence, RI 02903
1-800-DIAL-JWU
www.jwu.edu
Baking & Pastry Arts and Food Service Management
Culinary Arts and Food Service Management
NEASC Accredited
New England Culinary Institute
NECI has two campuses in Vermont; its main campus is in Montpelier
56 College Street
Montpelier, VT 05602
877-223-6324
www.neci.edu
Hospitality and Restaurant Management
ACCSC Accredited
Penn Foster Career School
925 Oak Street
Scranton, PA 18515
570-343-9635
www.pennfoster.edu
Hotel and Restaurant Management
Catering
DETC & CHEA Accredited
Sullivan University
SU has three campuses in Louisville, Lexington and Fort Knox. The main campus for its Global e-Learning program is located in Louisville
2100 Gardiner Lane
Louisville, Kentucky 40205
502-413-8830
1-866-755-7887
www.sullivan.edu
Beverage Management
CCSACS & ACF Accredited
University of Phoenix
This University has campuses in over 40 states, and two locations in Canada
4602 East Elwood Street
Phoenix, AZ
480-968-0587
www.phoenix.edu
Hospitality, Travel and Tourism
HLC Accredited
Explore Local Schools Today
One Response to "A Guide to South Dakota Culinary Learning"
Donnamarie Marie Vrana Says:


Want to better my self I'm 45 now and want to better my self I'm a single mom and want to make good money and have a good future at 45 ….please help me
Have Questions or Feedback?