Become an Expert Cook in California
California is home to a number of cosmopolitan cities that have some of the highest concentrations of restaurants in the country. It is also boasts more culinary programs than in any other state. The Golden State's plentiful agricultural landscape, stretching from Napa Valley through the San Joaquin Valley and down to the Mexican border provides a rich variety of produce, meats, cheeses, grains, and wines. And this seemingly endless supply of delicious food is eaten up by hungry tourists and foodies throughout the whole state. It's no wonder talented culinary artists and restaurateurs come to California to train and work in some of the finest educational establishments. Here, you can find delicious food from any region of the world, and you'll find plenty of schools where you can learn the trade.
Culinary Career Training
For those seeking a career as a chef, restaurant owner, or in any other aspect of the food or hospitality industry, it's a good idea to have some solid culinary training under your belt. Not only will it give you some practical training for cooking food in a professional kitchen, but it will prepare you in a variety of situations as you move up the food industry ladder into management and entrepreneurial positions.
Culinary Arts programs are often combined with Culinary Management courses, and some schools offer training for these areas in separate programs. The culinary arts side focuses mainly on the science and art of food preparation, presentation, storage and distribution. Culinary management programs are centered around the business side of restaurants, hotels, and other tourism sectors.
Find the Right Program for You
Culinary arts and management programs may take anywhere from eight months to four years to complete, depending on which program you choose. Individuals can enroll in one of the many accredited schools dedicated solely to training students and promoting culinary arts. In addition to being accredited educational institutions like other colleges and vocational schools, these programs may be accredited by the American Culinary Federation Education Foundation Accrediting Commission (ACFEFAC). They accredit programs that offer Certificate, Associate's, and Bachelor's degrees to suit a variety of career paths in Culinary Arts and Management, Baking and Pastry, and other related specialties. Admission to these schools generally requires at least a high school diploma or equivalent, an application and fee, and an in-person interview with the school's admissions department. Financial aid may be available to help with tuition and fees.
Aside from these professional culinary schools, students with ambitions in a culinary career may enroll in programs offered at community colleges, vocational schools, public and private universities, or even online. Two and four year degree programs are available, sometimes at a lower cost to students than at the name-brand culinary schools and institutes.
Employment and Earning Potential
Completion of your degree or certificate will likely lead you quickly to a job in the enormous food, hospitality, and tourism industry. After you complete your training program, you have the opportunity to become certified by the American Culinary Federation. This gives you an extra stamp of professionalism and achievement, making you attractive to potential employers.
Graduates are likely to find a job they love in any of the thousands of restaurants, resorts, schools, and hotels in California. Typical food industry salaries in California range according to position, city, and experience. A Registered Dietitian earns an average annual salary of $77,040; a first-line supervisor will earn about $39,620; a head chef will earn approximately $61,040; and a cook earns an average salary of around $36,320.
2019 wage data sourced from the BLS Occupational Outlook Handbook. Current wage conditions in your area may vary.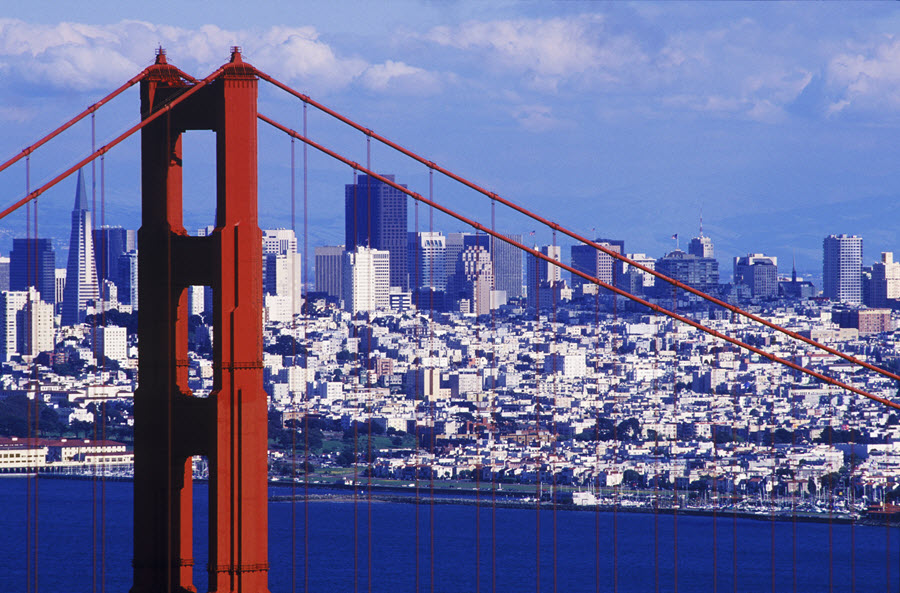 On-Campus Schools
Art Institute of California
7650 Mission Valley Road
San Diego, CA 92108-4423
858-598-1200
artinstitutes.edu/san-diego
Culinary Arts
Baking and Pastry
Culinary Management
ACFEH & ACCSCT Accredited
Art Institute of California
630 East Brier Drive
San Bernardino, CA 92408
909-915-2100
artinstitutes.edu/inland-empire
Culinary Arts
Culinary Management
Baking and Pastry
ACCSC Accredited
City College of San Francisco
50 Phelan Avenue
San Francisco, CA 94112
415-239-3000
ccsf.edu
Culinary Arts and Hospitality Studies
ACFEH Accredited
Columbia College
11600 Columbia College Drive
Sonora, CA 95370
209-588-5135
gocolumbia.edu
Hospitality Management Culinary Arts
Baker-Chef Certificate
ACFEH Accredited
WASC-ACCJC Accredited
Diablo Valley College
321 Golf Club Road
Pleasant Hill, CA 94523
925-685-1230
dvc.edu
Culinary Arts
Baking and Pastry
ACFEH & WASC-ACCJC Accredited
Institute of Technology
564 W. Herndon Avenue
Clovis, CA 93612
559-323-4216
iot.edu/locations/clovis-college/
Culinary Arts Diploma
Baking and Pastry Specialist
ACFEH Accredited
Institute of Technology
5737 Stoddard Road
Modesto, CA 95356
209-545-3100
iot.edu/locations/modesto-college/
Culinary Arts Diploma
ACFEH Accredited
Le Cordon Bleu Academy
350 Rhode Island Street
San Francisco, CA 94103
415-771-3500
chefs.edu/locations/san-Francisco
NO LONGER ACCEPTING NEW APPLICANTS
Culinary Arts
Pâtisserie and Baking
ACFEH & ACICS Accredited
Le Cordon Bleu Academy
2450 Del Paso Road
Sacramento, CA 95834
916-830-6220
chefs.edu/locations/sacramento
NO LONGER ACCEPTING NEW APPLICANTS
Culinary Arts
Pâtisserie and Baking
ACFEH, ACICS, & TCA Accredited
Le Cordon Bleu Academy
521 E Green Street
Pasadena, CA 91101
6370 W. Sunset Blvd
Hollywood, CA 90028
626-229-1300
chefs.edu/locations/los-angeles
NO LONGER ACCEPTING NEW APPLICANTS
Culinary Arts
Pâtisserie and Baking
Hospitality and Restaurant Management
ACICS & ACFEH Accredited
Los Angeles Trade-Tech College
400 W. Washington Blvd.
Los Angeles, CA 90015
213-763-7331
www.lattc.cc.ca.us
Culinary Arts
ACFEH Accredited
Orange Coast College – Costa Mesa
2701 Fairview Road
Costa Mesa, CA 92625
714-432-5835
orangecoastcollege.edu
Culinary Arts
Culinology and Food Science
Food Service Management – Commercial
Food Service Management – Industrial
Hotel Management
Cook's Apprentice Certificate
ACFEH & WASC-ACCJC Accredited
San Joaquin Delta College
5151 Pacific Avenue
Stockton, CA 95207
209-954-5151
deltacollege.edu
Culinary Arts
Baking and Pastry
ACFEH & WASC-ACCJC Accredited
Santa Barbara City College
721 Cliff Drive
Santa Barbara, CA 93109
805-965-0581
sbcc.edu
Hotel, Restaurant & Culinary
ACF & WASC-ACCJC Accredited
Online Programs
American Culinary Federation
The ACF has over 200 chapters in the United States; its main campus is located in Florida
180 Center Place Way
St. Augustine, FL
904-824-4468
www.acfchefs.org
Continuing Education
Chef Certification
Chef Educators
Food Safety Certification
ACFEFAC Accredited
The Art Institutes of Pittsburgh – Online Division
The Ai has over 40 campus locations across North America, plus this online campus
420 Blvd of the Allies
Pittsburgh, PA
412-291-6200
www.aionline.edu
Hotel and Restaurant Management
Culinary Management
MSCHE Accredited
Ashworth College
430 Technology Pkwy
Norcross, GA
770-729-9400
www.ashworthcolleg.edu
Professional Gourmet Cooking and Catering
Hotel and Restaurant Management
DETC Accredited
DeVry University
This University has 90 campus locations in 26 different states
One Tower Lane
Oakbrook Terrace, IL
1-866-338-7934
www.devry.edu
Hospitality Management
HLC Accredited
eCornell
eCornell is an online program and subsidiary of Cornell University, located in New York
950 Danby Road, Suite 150
Ithaca, NY
607-330-3200
www.ecornell.com
Leadership and Strategic Management
Project Leadership and Systems Design
Financial Management
Management Essentials
Human Resources Management
Hospitality and Foodservice Management
Certificate in plant-based nutrition
HRCI and PMI Approved
Johnson and Wales University
JWU has campuses in Providence, Charlotte, and North Miami; its largest campus is in Rhode Island
8 Abbott Park Place, Providence, RI 02903
1-800-DIAL-JWU
www.jwu.edu
Baking & Pastry Arts and Food Service Management
Culinary Arts and Food Service Management
NEASC Accredited
New England Culinary Institute
NECI has two campuses in Vermont; its main campus is in Montpelier
56 College Street
Montpelier, VT 05602
877-223-6324
www.neci.edu
Hospitality and Restaurant Management
ACCSC Accredited
Penn Foster Career School
925 Oak Street
Scranton, PA 18515
570-343-9635
www.pennfoster.edu
Hotel and Restaurant Management
Catering
DETC & CHEA Accredited
Sullivan University
SU has three campuses in Louisville, Lexington and Fort Knox. The main campus for its Global e-Learning program is located in Louisville
2100 Gardiner Lane
Louisville, Kentucky 40205
502-413-8830
1-866-755-7887
www.sullivan.edu
Beverage Management
CCSACS & ACF Accredited
University of Phoenix
This University has campuses in over 40 states, and two locations in Canada
4602 East Elwood Street
Phoenix, AZ
480-968-0587
www.phoenix.edu
Hospitality, Travel and Tourism
HLC Accredited
Explore Local Schools Today
One Response to "Become an Expert Cook in California"
Camila Hernandes Says:


Good morning
My name is Camila, I live in West Hollywood. I am Brazilian, and I would like to take a gastronomy course. My visa is F-1. I currently take an English course, but my dream was always to be a cook, I had a restaurant in Brazil. I don't know which school would be accepted my visa. And which one I could pay, since most colleges are very expensive and I don't have ssn to finance my studies. Do you have any ideas to help me achieve this dream. I still have 2 years of visa.
Thank you so much,
Camila
Have Questions or Feedback?