Start Your Culinary Education at a Tennessee College
If you want to become a part of the hospitality industry, what better place to get your education than a state that's known for its hospitality? Tennessee is known for its rich Southern traditions and its hearty cuisine. New York and L.A. may be known for pushing the edge and setting trends on their menus, but Tennessee kitchens offer rich, home-cooked style steeped in basic skills and techniques.
Starting your Education
The best way to learn is to do, and the best programs are going to emphasize hands-on training. Quality programs should offer a professional student run kitchen that is fully stocked and fully equipped. Often, these programs will let students try out their skills on the public through gourmet-dinner nights, competitions and other events. Top programs will also be run by experienced chefs and professors, and will offer support for job placement and training through a career-services office or through help in finding internships and apprenticeships. Any experience earned in school will only help to find better jobs and command higher salaries at graduation.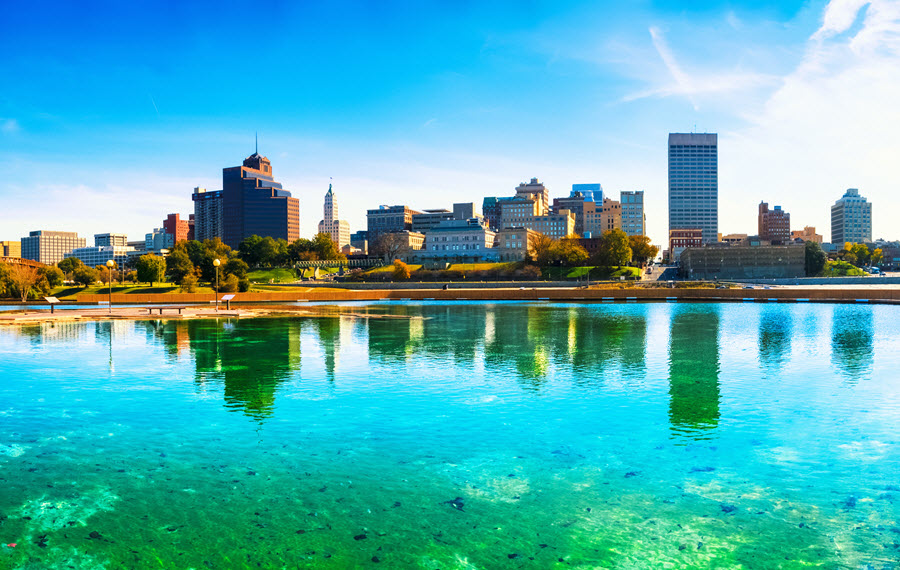 Getting into the program usually only requires completion of high school or a GED, though some more competitive program may test for knowledge of basic kitchen and recipe techniques. Any work experience or other training such as attendance at workshops or seminars can also be helpful in getting into a program.
Finishing Your Degree
Tennessee cuisine may be slow cooking, but that doesn't mean that finishing your degree also has to be a lengthy affair. Most programs can be completed in only two years or less, half the time of a traditional degree. Some programs even have options to finish in a year or less, offering a diploma or other certificate. Part-time programs, night classes and online programs provide even more options for busy professionals.
Online programs can even offer virtual options for would-be chefs, with some video instruction available online. More generally, online programs often complement kitchen work already completed to finish up a degree, or they focus exclusively on hotel and tourism management tracks.
Putting Your Skills to Use
The National Restaurant Association predicts modest job growth across the industry over the next 10 years. Graduates are likely to find a job they love in any of the thousands of restaurants, resorts, schools, and hotels in Tennessee. Typical food industry salaries in Tennessee range according to position, city, and experience. A waiter/waitress will earn an annual average salary of $20,020; a Registered Dietitian earns $55,180; a first-line supervisor will earn about $33,360; a head chef will earn approximately $48,830; and a restaurant cook earns an average salary of around $25,430.
2019 wage data sourced from the BLS Occupational Outlook Handbook. Current wage conditions in your area may vary.


Of course, experience is always key in finding a good position and in commanding higher salaries. Internships and apprenticeships are important for increasing marketability and establishing valuable connections. But statewide food and wine festivals such as the Iron Fork or Wine Over Water also opportunities to rub elbows with local celebrity chefs, as well as to showcase skills through competitions.
Campus-based Schools
Austin Peay State University
601 College Street
Clarksville, TN 37044
877-861-APSU
apsu.edu
Food Technology
CCSACS Accredited
L'ecole Culinaire
1245 N. Germantown Parkway
Cordova, TN 38016
888-214-1352
lecoleculinaire.com/memphis/
Culinary Arts
THEC Accredited
Lambuth University
705 Lambuth Blvd.
Jackson, TN 38301-5296
731-425-2500
memphis.edu/lambuth/
Foods
SACSCC Accredited
Nashville State Community College
120 White Bridge Rd.
Nashville, TN 37209
615-353-3333
nscc.edu
Culinary Arts
SACS Accredited
Pellissippi State Technical Community College
10915 Hardin Valley Road
Knoxville, TN 37933-0990
865-694-6656
pstcc.edu
Hospitality
SACS Accredited
Southwest Tennessee Community College
P.O. Box 780
Memphis, TN 38101-0780
901-333-5000
southwest.tn.edu
Culinary Arts
Food and Beverage Management
Hotel/Motel Management
CCSACS Accredited
The International Culinary Schools at The Art Institute of Tennessee – Nashville
100 Centerview Drive, Suite 250
Nashville, TN 37214-3439
615-874-1067
artinstitutes.edu/nashville
Culinary Arts
Culinary Arts – Baking and Pastry
Culinary Arts Management
CCSACS & ACF Accredited
University of Memphis
3720 Alumni Avenue
Memphis, TN 38152
901-678-2000
memphis.edu
Hospitality and Resort Management
SACS Accredited
University of Tennessee
719 Andy Holt Tower
Knoxville, TN 37996-0170
865-974-3245
utk.edu
Food Science and Technology
Hotel, Restaurant, and Tourism Management
CCSACS Accredited
Volunteer State Community College
1480 Nashville Pike
Gallatin, TN 37066
615-452-8600
volstate.edu
Hotel and Restaurant Management
CCSACS Accredited
Online-based Instruction Available Nationwide
American Culinary Federation
The ACF has over 200 chapters in the United States; its main campus is located in Florida
180 Center Place Way
St. Augustine, FL
904-824-4468
www.acfchefs.org
Continuing Education
Chef Certification
Chef Educators
Food Safety Certification
ACFEFAC Accredited
The Art Institutes of Pittsburgh – Online Division
The Ai has over 40 campus locations across North America, plus this online campus
420 Blvd of the Allies
Pittsburgh, PA
412-291-6200
www.aionline.edu
Hotel and Restaurant Management
Culinary Management
MSCHE Accredited
Ashworth College
430 Technology Pkwy
Norcross, GA
770-729-9400
www.ashworthcolleg.edu
Professional Gourmet Cooking and Catering
Hotel and Restaurant Management
DETC Accredited
DeVry University
This University has 90 campus locations in 26 different states
One Tower Lane
Oakbrook Terrace, IL
1-866-338-7934
www.devry.edu
Hospitality Management
HLC Accredited
eCornell
eCornell is an online program and subsidiary of Cornell University, located in New York
950 Danby Road, Suite 150
Ithaca, NY
607-330-3200
www.ecornell.com
Leadership and Strategic Management
Project Leadership and Systems Design
Financial Management
Management Essentials
Human Resources Management
Hospitality and Foodservice Management
Certificate in plant-based nutrition
HRCI and PMI Approved
Johnson and Wales University
JWU has campuses in Providence, Charlotte, and North Miami; its largest campus is in Rhode Island
8 Abbott Park Place, Providence, RI 02903
1-800-DIAL-JWU
www.jwu.edu
Baking & Pastry Arts and Food Service Management
Culinary Arts and Food Service Management
NEASC Accredited
New England Culinary Institute
NECI has two campuses in Vermont; its main campus is in Montpelier
56 College Street
Montpelier, VT 05602
877-223-6324
www.neci.edu
Hospitality and Restaurant Management
ACCSC Accredited
Penn Foster Career School
925 Oak Street
Scranton, PA 18515
570-343-9635
www.pennfoster.edu
Hotel and Restaurant Management
Catering
DETC & CHEA Accredited
Sullivan University
SU has three campuses in Louisville, Lexington and Fort Knox. The main campus for its Global e-Learning program is located in Louisville
2100 Gardiner Lane
Louisville, Kentucky 40205
502-413-8830
1-866-755-7887
www.sullivan.edu
Beverage Management
CCSACS & ACF Accredited
University of Phoenix
This University has campuses in over 40 states, and two locations in Canada
4602 East Elwood Street
Phoenix, AZ
480-968-0587
www.phoenix.edu
Hospitality, Travel and Tourism
HLC Accredited
Explore Local Schools Today
One Response to "Start Your Culinary Education at a Tennessee College"
Bob LaPointe Says:


Looking to tweak my talent & improve my skills. I enjoy cooking as a young teen I worked as a chiefs assistant. Now that I'm retired I would really enjoy fine tuning my passion
Have Questions or Feedback?