Attain a Culinary Arts Education in Sacramento, CA
It seems like California is always ahead of the curve. Trends always seem to start there and move their way East. The biggest companies make their homes there. The leading names in industry are often found doing their best work there. It's no different with the regional culinary scene. Some of the top chefs are working in the hottest kitchens. Want to be one of them? Sacramento, one of the largest cities in the state, has several options for you to get your culinary education and start your path towards becoming one of the next movers and shakers.
How to Pick Your Program
Be as discerning about the culinary program you choose as you will one day be about the quality of the ingredients you choose for your recipes. First, look at the training kitchen. It should be fully-stocked with up-to-date equipment. No crusty, short-circuiting microwaves, please. It should be used as part of a student-run restaurant or café that is open to the public. If not, check to see that public events such as gourmet-dinner nights are sponsored. What's important is that there are regular opportunities for training. Next, weigh in on the instructors. They should have plenty of experience, preferably in the kitchen. Look for chefs and other restaurant professionals on staff. Finally, make sure that there are opportunities for ongoing training and career support, including job placement and opportunities for internships. Your new career should be the focus for you and the school you choose.
If the school you choose is as discerning as you are, you may be asked to prove your culinary know-how by taking an assessment before you are accepted for admission. Some other programs may require that you have work experience or other training. Attendance at workshops or seminars could help show that you have what it takes. However, most programs will only ask that you meet some minimum requirements, including the completion of a high-school diploma or GED.
Crossing the Finish Line in Less Time
Your degree will be just as fast-paced as life in the kitchen. It can take as little as a few months or as much as four years to finish your degree, depending on the school and the program. Management degrees can take the longest, and intensive culinary programs or certificate programs can be finished in the least amount of time. Typically, it takes about two years to finish a culinary degree, which is often an associate's degree. But there are options to take classes part-time or to take them at night or on the weekends if you need more flexibility.
Of course, online courses offer the best options for flexibility. Culinary programs are available on the Web, with many offering hybrid programs that can be finished partially through online courses and partially through study at the school. Video instruction is available in some cases if you prefer to take your classes virtually. Management degrees are more ubiquitous, and there are a broader range of options for taking them online.
The Payoff
You may start out making peanuts, but with the right strategy, you could be raking in the dough. The top three things that will influence your pay are your experience, your position and the place that you work. The more hours you've spent in the kitchen, the more in demand you will become and the more you can expect to make. Salaries will be higher at the top, with head chefs and cooks making the most. Earning power will fall down the ranks, from sous chefs to assistants to line cooks. And you'll find the best positions in upscale restaurants and hotels – maybe even as a personal chef in someone's home. Your goal should always be to aim for the top and to be the best.
To help you along your way, try joining professional groups such as the California Restaurant Association to meet industry officials and get the inside scoop on jobs and trends. Membership will also give you access to conferences and other events. At the local level, you can attend food and wine festivals to meet local chefs and executives. Entering cooking competitions while you're there could also help get you noticed.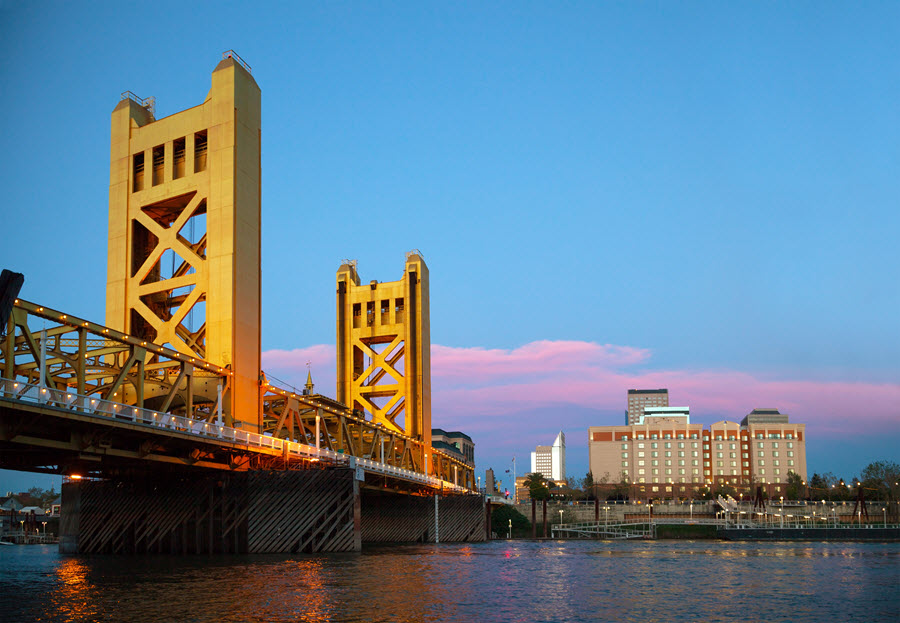 Campus-Based Programs:
American River College
4700 College Oak Drive
Sacramento, CA 95841
916-484-8011
arc.losrios.edu
Nutrition and Foods
ACCJC accredited
Charles A. Jones Career and Education Center
5451 Lemon Hill Ave.
Sacramento, CA 95824
916-433-2600 Ext. 1000
caj.scusd.edu
Culinary Arts
WASC accredited
Le Cordon Bleu
2450 Del Paso Road
Sacramento, CA 95834
916-830-6220
chefs.edu/locations/sacramento
NO LONGER ACCEPTING NEW STUDENTS
Culinary Arts
Patisserie and Baking
Hospitality and Restaurant Management
ACICS accredited
Napoli Culinary Academy
1351 Fulton Ave.
Sacramento, CA 95825
916-971-0600
napoliculinaryacademy.com
Culinary Arts
DOE accredited
The Art Institute of Sacramento
2850 Gateway Oaks Drive
Sacramento, CA 95833
800-477-1957
artinstitutes.edu/sacramento
Baking and Pastry
Culinary Arts
Culinary Management
Art of Cooking
ACICS accredited
Online-Based Programs:
The Art Institutes of Pittsburgh – Online Division
www.aionline.edu
Hotel and Restaurant Management
MSCHE accredited
Ashworth College
www.ashworthcollege.edu
Hotel and Restaurant Management
DETC accredited
The Culinary Institute of America – CIA Pro Chef
www.ciaprochef.com
Culinary Arts
CHEMSACS accredited
Johnson and Wales University
www.jwu.edu/
Baking & Pastry Arts and Food Service Management
Culinary Arts & Food Service Management
NEASC accredited
Le Cordon Bleu – Online Division
www.chefs.edu/online
Culinary Management
ACCSC & ACICS accredited
Penn Foster Career School
www.pennfoster.edu/
Hotel and Restaurant Management
DETC & CHEA accredited
SITE Academy
www.site.edu.au
Hospitality
Tourism
No regional accreditation
AHLA association
Sullivan College
www.sullivan.edu
Beverage Management
CCSACS & ACF accredited
Stratford Career Institute
www.scitraining.com
Hotel/Restaurant Management
Travel and Tourism
DlA member, no regional accreditation
Virginia College Online
www.vconline.edu
Culinary Arts
ACICS accredited
Explore Local Schools Today
2 Responses to "Attain a Culinary Arts Education in Sacramento, CA"
MARIA CRISTINA Says:


I want to enroll my son in Napoli Culinary Academy. How can we get visa and how much the tuition fee?

jessie ruiz Says:


Hi my name is Lexi, I was wondering if you could please send me a brochure & a application regarding the college and all it has to offer including financial assistance please my address is,
Lexi Ruiz
9326 Aizenberg Cir
Elk Grove, Ca 95624 Thank you very much
Have Questions or Feedback?