Reach a Position in Culinary and Hospitality Management
Being a manager in a culinary business can be a fulfilling, yet demanding job.
Managers have to deal with payroll and accounting while supervising and managing various members of staff.
Salaries
Restaurant Managers with less than one year of experience can make up to $30,000, while managers with over 20 years of experience can earn over $50,000. Hotel managers or catering managers who own their own catering business can make as much as $100,000 depending on the success and size of the business.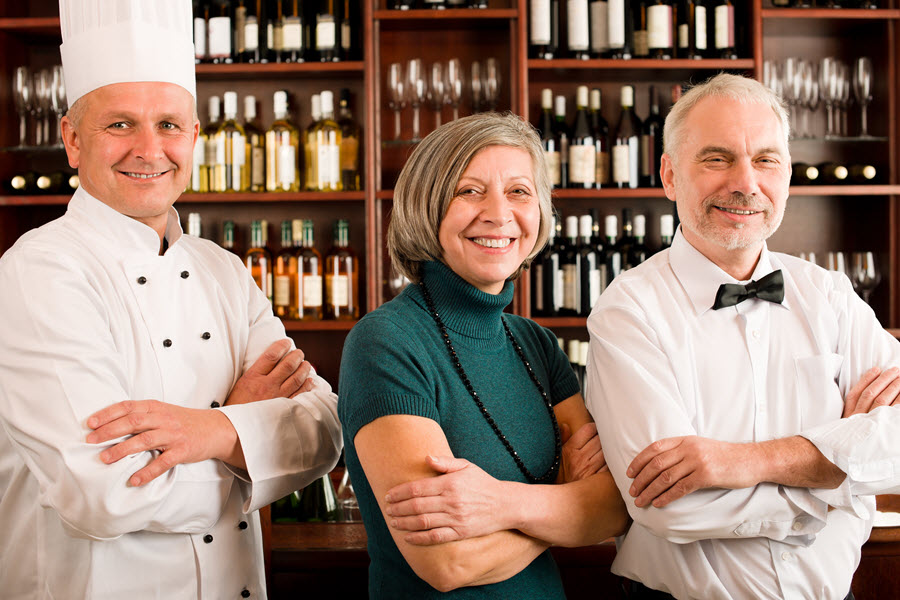 Jobs
Managers can find work for any of the following:
Hotels
Catering companies
Resorts
Casinos
Restaurants
Events
Clubs
Cruise Lines
Lounges
Fast food restaurants
Training
Most employers ask that managers have two to five years of experience in a supervisory role for most entry-level positions.
Certifications
Restaurant Manager Training Manual
The Restaurant Manager Training Manual Template is available online at restaurantowner.com and can cost anywhere from $79 to $129 to complete. The coursework includes cash management, inventory control, marketing, as well as safety and sanitation.
ServSafe
Almost all managers complete some sort of ServSafe exam or program before or during their employment. There is in-class training available depending on which state you live in. You can search for the closest city in the "Class Locator" section of their website. There is also a ServSafe Food Protection Manager certificate online for $125 which can be completed in less than 90 days. For $36, you can take an online exam which can be completed in 60-90 minutes.
First Aid Certificates
You can never be too prepared when one of your employees slicing off one of their fingers…which is why some employers prefer to hire managers who have completed their first aid certificate. There are various types of first aid certificates available at different trade/technical schools, universities, colleges, and some high schools. There are different levels of first aid certificates, such as CPR, Level 1 (providing basic emergency life support), or Level 2 (providing basic first aid). Courses can range from a few hours to a few days to complete, and can cost anywhere from $60 to $190.
Diplomas
A diploma takes one to two years to complete, and is ideal for future managers who don't have either the training or the education for supervising staff. Diplomas are available in culinary schools, chef colleges, trade or technical schools, universities, and community colleges.
Degrees
A bachelor's and/or associate's degree in restaurant management is a great way to get an entry-level position immediately after graduation. An associate's degree takes one to two years to complete. A bachelor's degree takes four years to complete and is typically more expensive than an associate's degree. Culinary and hospitality management degrees are available at various culinary schools and chef colleges. They are also available at colleges and universities that have a major in liberal arts and/or hospitality.
Explore Local Schools Today
2 Responses to "Reach a Position in Culinary and Hospitality Management"
Jeff Says:


Hello,

I'm just looking for a basic cooking or baking certification. Can you tell me what you have too offer for distance learning programs. Time is a factor also I'd like to complete something in 90 days.

Thanks
Jeff

Tsholofelo Says:


Hi I studied hospitality and got my certificate so I would like to work for ur company
Who do I contact
Have Questions or Feedback?