Alaskan Culinary Schooling
Culinary industry jobs in Alaska rank very high on the list of on-demand jobs, especially in Fairbanks and Anchorage, where there are plenty of hotels and fine restaurants to serve residents and visitors alike. Besides restaurants and hotels, culinary graduates in Alaska can find work in mining camp kitchens, schools, catering, or the fishing industry.
Few but Strong
Alaska has just a few culinary programs, but they are solid. Students can earn certificates and degrees at three different programs offered in just as many cities throughout the state. Online degree options are also available, giving Alaska residents additional certificate and degree opportunities.
The University of Alaska Anchorage (UAA) offers a two year Associate of Applied Science degree in Culinary Arts as well as one-year certificates in both gourmet cooking and gourmet baking. Program participants will receive in-class instruction and hands-on experience through kitchen lab exercises. To further broaden UAA culinary students' educational and practical horizons, the culinary arts program has a partnership with the Italian Culinary Institute where students can participate in a study abroad program.
UAA also hosts a Bachelor of Arts in Hospitality and Restaurant Management program. This four-year program incorporates has partnered with hospitality programs in other states so that, after completion of general education and hospitality course requirements, students can complete their upper-division classes at schools in Las Vegas, NV or Flagstaff, AZ. For those who cannot travel, distance-learning options are also available. Graduates of this program are prepared for entry-level management positions in restaurants, hotels, and resorts.
Alaska Vocational Technical Center's Alaska Culinary Academy (ACA) is the only culinary arts program in Alaska that is accredited by the American Culinary Federation. Students can earn a Culinary Arts Certificate which also gives credits toward an AAS culinary degree at the University of Alaska.
The Culinary Arts Certificate program at ACA takes approximately 1500 hours, or one year of full-time attendance to complete. Within this certificate students choose one of two concentration options: cook/culinarian or cook/baker. In both tracks, students must complete classes in culinary math, volume food production, nutrition, a la carte cooking, dining room and beverage service, inventory and purchasing, international cuisine, buffet catering, management, and pastry arts. The difference in the two certificates come when students must choose between advanced baking or advanced culinary courses. Students must bring their own knife sets, uniform, hand tools, and books.
Graduates are likely to find a job they love in any of the thousands of restaurants, resorts, schools, and hotels in Alaska. Typical food industry salaries in Alaska range according to position, city, and experience. A waiter/waitress will earn an annual average salary of  $26,970; a Registered Dietitian earns an of $72,640; a first-line supervisor will earn about $37,190; a head chef will earn approximately $52,840; and a cook earns an average salary of around $34,140.
2019 wage data sourced from the BLS Occupational Outlook Handbook. Current wage conditions in your area may vary.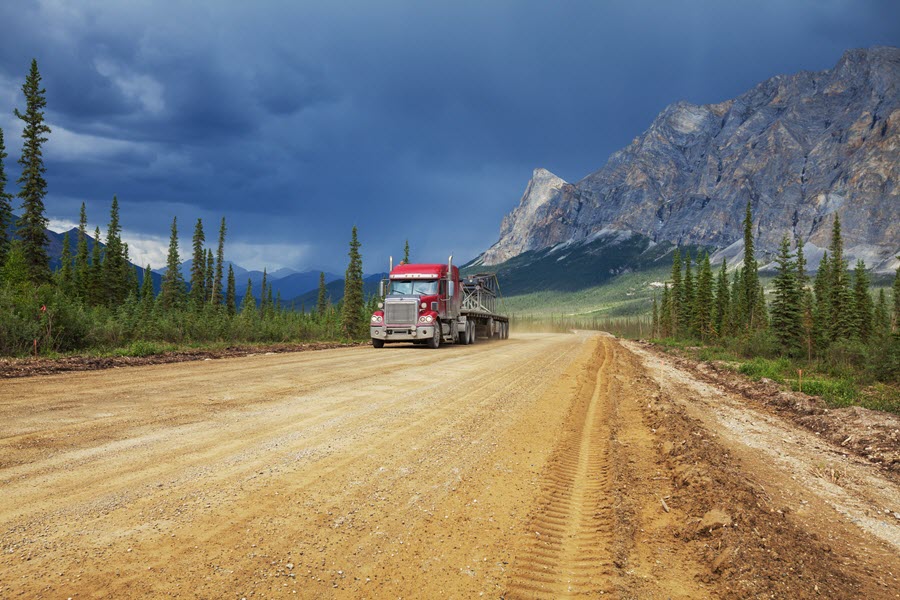 On-Campus Schools
Alaska Culinary Academy
Alaska Vocational Technical Center
P.O. Box 889
Seward, AK 99664-0889
(800) 478-5389
avtec.edu/department/alaska-culinary-academy
Culinary Arts
ACF Accredited
University of Alaska Anchorage
3211 Providence Drive, 108 Cuddy Center
Anchorage, AK 99508
(907) 786-1362
uaa.alaska.edu
Culinary Arts and Hospitality
ADA Accredited
University of Alaska Fairbanks
Tanana Valley Campus
604 Barnette St.
Fairbanks, AK 99701
(907)455-2800
uaf.edu
Culinary Arts
Online Programs
American Culinary Federation
The ACF has over 200 chapters in the United States; its main campus is located in Florida
180 Center Place Way
St. Augustine, FL
904-824-4468
www.acfchefs.org
Continuing Education
Chef Certification
Chef Educators
Food Safety Certification
ACFEFAC Accredited
The Art Institutes of Pittsburgh – Online Division
The Ai has over 40 campus locations across North America, plus this online campus
420 Blvd of the Allies
Pittsburgh, PA
412-291-6200
www.aionline.edu
Hotel and Restaurant Management
Culinary Management
MSCHE Accredited
Ashworth College
430 Technology Pkwy
Norcross, GA
770-729-9400
www.ashworthcolleg.edu
Professional Gourmet Cooking and Catering
Hotel and Restaurant Management
DETC Accredited
DeVry University
This University has 90 campus locations in 26 different states
One Tower Lane
Oakbrook Terrace, IL
1-866-338-7934
www.devry.edu
Hospitality Management
HLC Accredited
eCornell
eCornell is an online program and subsidiary of Cornell University, located in New York
950 Danby Road, Suite 150
Ithaca, NY
607-330-3200
www.ecornell.com
Leadership and Strategic Management
Project Leadership and Systems Design
Financial Management
Management Essentials
Human Resources Management
Hospitality and Foodservice Management
Certificate in plant-based nutrition
HRCI and PMI Approved
Johnson and Wales University
JWU has campuses in Providence, Charlotte, and North Miami; its largest campus is in Rhode Island
8 Abbott Park Place, Providence, RI 02903
1-800-DIAL-JWU
www.jwu.edu
Baking & Pastry Arts and Food Service Management
Culinary Arts and Food Service Management
NEASC Accredited
New England Culinary Institute
NECI has two campuses in Vermont; its main campus is in Montpelier
56 College Street
Montpelier, VT 05602
877-223-6324
www.neci.edu
Hospitality and Restaurant Management
ACCSC Accredited
Penn Foster Career School
925 Oak Street
Scranton, PA 18515
570-343-9635
www.pennfoster.edu
Hotel and Restaurant Management
Catering
DETC & CHEA Accredited
Sullivan University
SU has three campuses in Louisville, Lexington and Fort Knox. The main campus for its Global e-Learning program is located in Louisville
2100 Gardiner Lane
Louisville, Kentucky 40205
502-413-8830
1-866-755-7887
www.sullivan.edu
Beverage Management
CCSACS & ACF Accredited
University of Phoenix
This University has campuses in over 40 states, and two locations in Canada
4602 East Elwood Street
Phoenix, AZ
480-968-0587
www.phoenix.edu
Hospitality, Travel and Tourism
HLC Accredited
Explore Local Schools Today
3 Responses to "Alaskan Culinary Schooling"
Jocelyn Testa Says:


I was wondering why job corps. culinary arts wasnt mentioned in the list of training available.

Everette Gwinn Says:


Hello, My Name Everette and I am trying to reach one of my mentor's and I noticed her name listed in your Culinary program directory,if you would be so kind to pass this message along it would be beneficial for all parties concerned, I can be reached via e-mail kr8dvchef@yahoo.com or by phone (559)970-3762. My Chef Instructor's name was and still is Cheryl Lewis, again I thank you for helping me in my quest to regain contact with one who is so delightful to learn from and with!
Sincerely,
Everette Gwinn
kr8dvchef@yahoo.com

Koffi Says:


Dear sirs,
I would like to apply for cooking course, please can you give me the direction about how I can apply.
Have Questions or Feedback?