Culinary Arts Colleges in Denver, CO
The Mile High City, snuggled in the shadow of the Rocky Mountains, brags of a rich Western heritage and an active, healthy, outdoor-loving population of 1.8 million. Outdoor activities abound, skiing, mountain biking, hiking, hunting, fishing, rock climbing, kayaking, river rafting–this list goes on. With a young, active population it is no surprise that Denver's night life is also vibrant with a large choice of culinary offerings for any taste and any pocketbook. No longer a culinary backwater, Denver attracts quality chefs to a variety of high-end restaurants. Schooling in the city supports this growing need for food service professionals.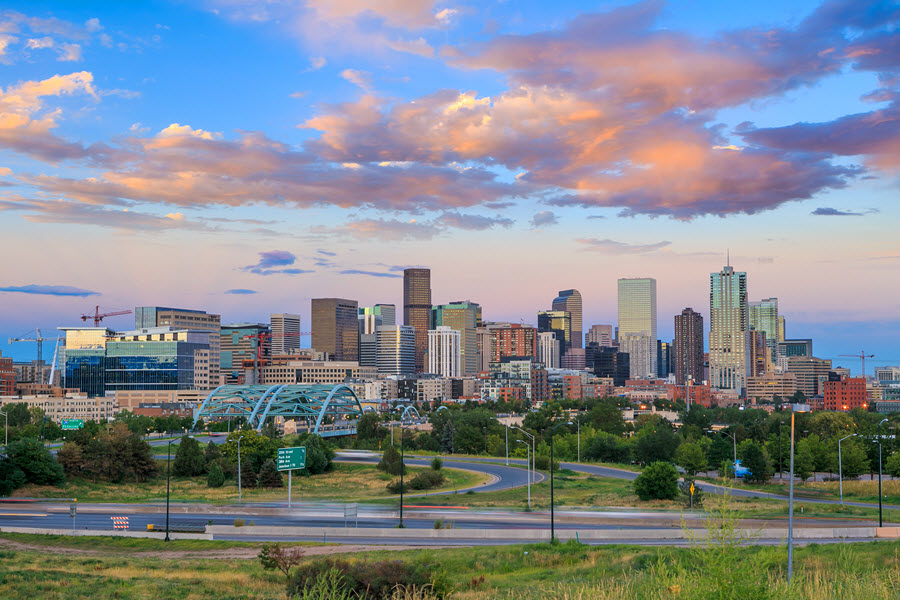 Degrees in Culinary Arts
Students can select educational programs that range from intense, short-term programs that result in a certificate or diploma to four year bachelor's degrees in hotel and restaurant management courses. Others may choose two-year course work that results in an associate's degree. In addition, online course work is offered to those working in the field who want to move into management. Schooling opens the employment door, but hard work, dedication, creativity, and a strong desire to succeed lead to success in the culinary arts field.
Selecting the Right School
Education is expensive. Before you commit to an educational program or school, make sure the course offerings support your particular goal. A bachelor's degree in restaurant or hotel management caters to managers. If you are excited by the art and science of food preparation, your education should specifically support that desire. A school that leads to hands-on food preparation should have a quality teaching staff with educational qualifications and credentials in the culinary arts field. Well connected teachers will open employment doors when you graduate. Look for state-of-the-art cooking facilities and a good externship program that puts you in contact with local employers. The school should also have a proven track record in job placement.
Denver Culinary Job Market
Labor market projections for culinary arts in the Denver area are good through 2018 due, in large part, to high turnover in entry-level jobs. The expected growth rate for that period is six percent overall. Contract food services and caterers have a strong 16 percent expected growth rate. Restaurants expect to grow eight percent in employment opportunities. Jobs on the top end, executive restaurant chefs, will remain competitive due to a low turnover rate.
Graduates are likely to find a job they love in any of the thousands of restaurants, resorts, schools, and hotels in Colorado. Typical food industry salaries in Colorado range according to position, city, and experience. A Registered Dietitian earns an average annual salary of $61,080; a first-line supervisor will earn about $42,340; a head chef will earn approximately $50,890; and a restaurant cook earns an average salary of around $29,890.
2019 wage data sourced from the BLS Occupational Outlook Handbook. Current wage conditions in your area may vary.
On Campus Culinary Programs
University of Denver
2199 S. University Blvd.
Denver, CO 80210-4700
303-871-4944
du.edu
Hotel, Restaurant and Tourism Management
NCACS accredited
Emily Griffith Opportunity School
1250 Welton Street
Denver, CO 80204
303-575-4700
emilygriffith.edu
Bakery/Pastry Chef, Diploma
NCACASI Accredited
Metropolitan State University of Denver
P.O. Box 173362
Denver, CO 80217
303-556-3876
msudenver.edu
Cultural Arts
Hospitality Management
NCACS Accredited
Cook Street School of Fine Cooking
1937 Market St.
Denver, CO 80202
303-308-9300
cookstreet.com
Fine Culinary Arts and Wine, diploma
SCDHEDPOS approved
ACF endorsed
No accreditation
Johnson & Wales University
7150 Montview Blvd
Denver, CO 80220
800-342-5598
www1.jwu.edu/denver/
Baking and Pastry, AS
Culinary Arts, AS
Baking and Pastry Arts and Food Management, BA
Culinary Arts and Food Services Management, BA
NEASC Accredited
The International Culinary School at the Art Institutes of Denver
1200 Lincoln St.
Denver, CO 80203-2172
303-837-0825
artinstitutes.edu/denver/
Baking and Pastry, Diploma, AA
Culinary Arts, AA, BS
The art of Cooking, Diploma
Food and Beverage Management, BA
NCCU & ACACF Accredited
Online Culinary Arts Learning
New England Culinary Institute
Hospitality and Restaurant Management, BA
www.neci.edu
ACCSC Accreditation
The Art Institute Online
Culinary Management
www.aionline.edu
MSCH Accredited
University of Phoenix Online
Bachelor's degree in Hospitality Management
www.phoenix.edu
Stratford University Online
Hotel and restaurant Management
Hospitality Management
www.stratford.edu
ACICS Accredited
Sullivan University, E-learning
Bachelor's degree in Hospitality Management
www.sullivan.edu/e-Learning/bach_hospitality.asp
Ashworth College online
Hospitality and Restaurant Management
Gourmet Cooking and Catering
www.ashworthcollege.edu
DETC Accredited
Le Cordon Bleu
Bachelor's degree in Culinary Management
www.chefs.edu
Explore Local Schools Today
Have Questions or Feedback?