Study Abroad for a Japanese Culinary Education
Japanese cuisine is known throughout the world. Sushi is trendy everywhere from New York to New Delhi. And Japanese chefs have made a name for themselves internationally. Of recent note, several Japanese chefs appeared on the popular show Iron Chef. If you're fluent in Japanese, you can study culinary arts at the same internationally-recognized school they went to: Hattori Nutrition School. But for many Americans who don't speak Japanese, there are still some options for studying Japanese cuisine (and a variety of others) right at the source.
Finding a program in Japan
The choices for English-speaking programs are limited, but there are quality schools available. Le Cordon Bleu offers two programs: one in Tokyo and one in Kobe (Maybe you can learn to cook some famous steaks?). Both features professional training facilities, key to any good culinary program. Kitchens are stocked and up-to-date, and the staff features experienced instructors and chefs. The programs also offer job-placement support and sponsor what they call "work-integrated learning," which combines professional hands-on experience with the curriculum so that students get needed training and experience. The programs also use recordings for students to review their techniques.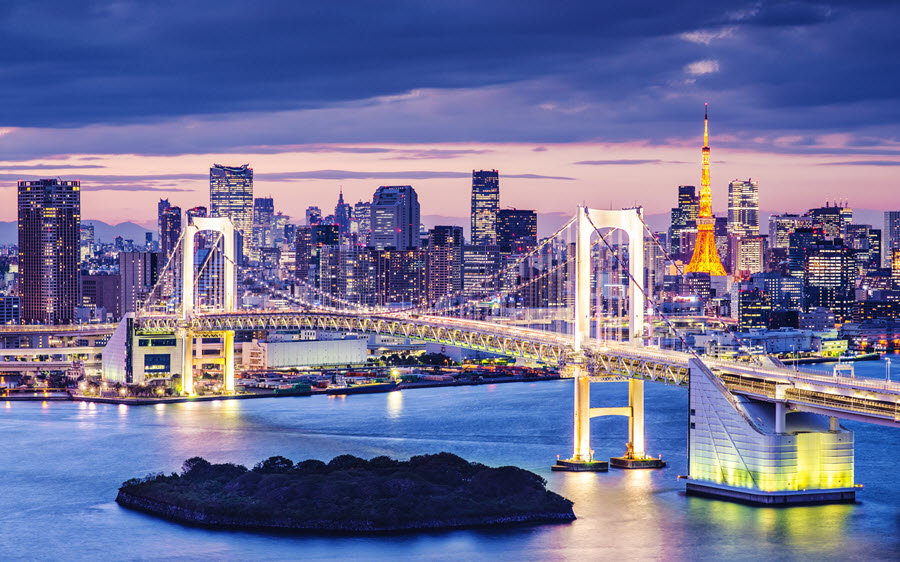 Admission to culinary school is open, and students are required to have a high-school diploma or GED, as well as to meet some basic academic requirements. The schools also identify "mature status" for admissions. Keep in mind that you will also be required to apply for and receive a visa, and this process can take many months to complete. Read up on the requirements, and allow yourself adequate time to get the visa before classes start.
Finishing your degree
The degree programs at Le Cordon Bleu are able to be completed in just over two years. The flagship school also offers online courses in culinary management, giving students some options for scheduling. For students who don't want to travel all the way to Japan to study, or who live in Japan but want the convenience of online classes, many more programs are available. Video instruction is available in some cases to learn cooking techniques in your own home – you can pretend you're learning from the Iron Chef. In other cases, culinary programs are offered to supplement work experience or previous training in the kitchen. Management degrees can often be completed exclusively online.
Starting your career
If you expect to stay in Japan, keep in mind that you will have to wrangle with visa requirements and other issues regarding work or potential citizenship. Talk to counselors at your school or study the requirements before you start your job hunt. Wherever you end up – either in Japan, back home in the U.S., or wherever the travel bug takes you – remember that salary will depend on a number of factors. Whether you work in a rural or urban area will be significant, as will your years of experience.


Of course, the higher you climb in rank, the more you can expect to make. Heads chefs and cooks will make the most, followed by their sous chefs, assistant cooks and line cooks. The more stars that your employer has, the more money you're likely to be paid. Look for jobs at upscale restaurants, hotels, resorts and spas if you want to be at the high end of the curve. Fast food – even the ramen and sushi vendors in Japan – and casual dining will pay much less. Even if it doesn't pay well, ramen is delicious. 🙂

Campus-based Programs
Le Cordon Bleu Kobe
The 45th 6F, 45 Harima-machi
Chuo-Ku,Kobe-shi
Hyogo 650-0036, Japan
(+81) 78-393-8221
cordonbleu.edu/kobe/
Bakery
Cuisine
Patisserie
Boulangerie
No regional accreditation
IACP approved
Le Cordon Bleu Tokyo
Roob-1, 28-13 Sarugaku-Cho,
Daikanyama, Shibuya-ku,
Tokyo 150-0033, Japan
(+81) 3-5489-0141
cordonbleu.edu/tokyo/
Bakery
Cuisine
Patisserie
Boulangerie
No regional accreditation
IACP approved
Tokyo Sushi Academy
8-2-5 Nishi Shinjuku,
Shinjuku
Tokyo, Japan 160-0023
(+81) 3-3362-1755
sushischool.jp
short workshops & professional sushi courses
Tokyo Sushi Academy Tsukiji Branch
4-7-5 tsukiji, Chuo
Tokyo, Japan 104-0045
(+81) 3-6264-7858
sushischool.jp
TSUJI Culinary Institute
3-16-11, Matsuzaki-cho,
Abeno-ku, Osaka-city,
OSAKA, 545-0053 JAPAN
(+81) 6-6629-0208
tsuji.ac.jp/en/college/chorishi/
open courses
1 YR Culinary Arts Course
2 YR Culinary Arts & Management
3 YR Advanced Culinary Arts & Management
TSUJI Institute of Patisserie
3-9-23, Matsuzaki-cho,
Abeno-ku, Osaka-city,
OSAKA, 545-0053 JAPAN
(+81) 6-6629-0208
tsuji.ac.jp/en/college/seika/
1 YR Regular Course
2 YR Confectionary Arts and Management Course
Hattori Nutritional College
5–25-4, Sendagaya
Shibuya-Ku
TOKYO, 151-0051 JAPAN
(+81) 3-3356-7171
hattori.ac.jp
1 YR Culinary Course
1 YR Culinary Patisserie & Boulangerie Course
2 YR Nutrition Course
2 YR Culinary High Tech Business Administration
Edo Tokyo Soba
3-24-8 Higashitateishi
Katsushika-ku
Tokyo 124-0013, Japan
(+81) 3-3696-5351
edotokyosoba.com
courses on soba noodle making & traditional Japanese dishes
Eat Osaka
1-4-1 Ebisuhigashi,
Naniwa-ku,
Osaka City, 556-0002 JAPAN
eatosaka.com
short courses focusing on street food & home cooking
Online-based Programs
The Art Institutes of Pittsburgh – Online Division
www.aionline.edu/
Hotel and Restaurant Management
MSCHE accredited
Johnson and Wales University
www.jwu.edu/campus.aspx?id=25934
Baking & Pastry Arts and Food Service Management
Culinary Arts & Food Service Management
NEASC accredited
Penn Foster Career School
www.pennfoster.edu/
Hotel and Restaurant Management
DETC & CHEA accredited
Sullivan College
www.sullivan.edu/
Beverage Management
CCSACS & ACF accredited
Explore Local Schools Today
23 Responses to "Study Abroad for a Japanese Culinary Education"
Have Questions or Feedback?