Search Italy's Culinary Training Schools
Who among us hasn't dreamed of escaping to the rolling golden hills of a little village in Italy to learn how to cook delicious Italian dishes, carouse with the locals, and live on wine and pasta? Many people actually act on that impulse and attend a cooking school, after which they make a great culinary career.
Finding a School
There are numerous cooking schools where locals and visitors can learn the art, tradition, and techniques of creating scrumptious Italian food. Some schools offer formal training for professionals, while other provide week or day courses to tourists vying for a richer, more expert view into pastas, seafood, coffee, wine, and gelatos.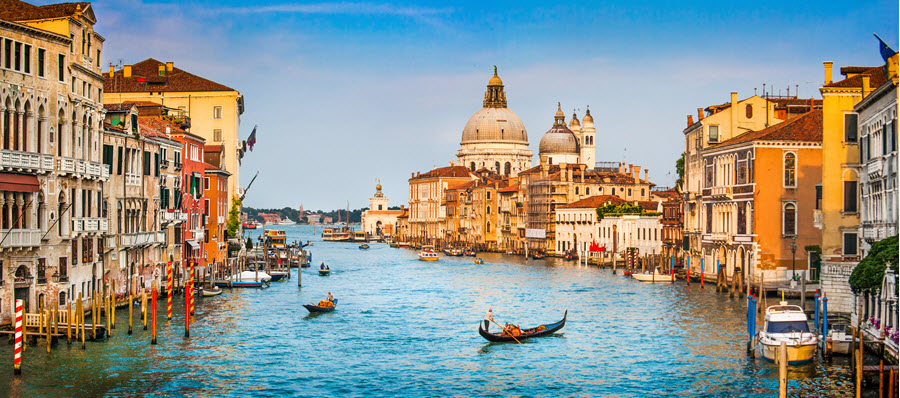 Cooking schools in Italy accommodate all types of students. Most schools offer either professional courses, lasting a few months to a year, alongside day or week-long courses for casual students or professional seeking continuing specialty training. Many schools are founded on the culinary principles of a specific region in Italy (i.e., Tuscany, Parma, Marche), as each region has its own unique ingredients, styles, and tastes. For example, Tuscan cuisine typically uses olive oil, beans, red meat, fresh vegetables, and rustic bread for dishes. A Venetian dish, on the other hand, incorporates seafood and shellfish.
One of the more well-known and largest culinary arts schools in Italy is the Italian Institute for Advanced Culinary and Pastry Arts, located in Satriano. Here they offer full immersion classes in cooking, baking, pastry, and gelato for professionals and students. Specialty classes include advanced Mediterranean cooking, pastry desserts, and specialty breads. Experienced chefs can also take advantage of the school's Master of Italian Cuisine program. This program is a three-month course offered in either Calabira or Parma, and has a three-month internship option for qualified students.
Perhaps one of the only recognized culinary programs affiliated with a college or university is the G. Brera Culinary Institute in Como. This program is accredited by the Italian Ministry for Education, University and Research (MIUR). The Foundation Course in Culinary Arts incorporates in-class instruction and hands-on internship practice covering food preparation, techniques, equipment, and working with pasta, meat, fish, cheese, and wines to create Italian regional recipes. Graduates of the program are awarded the Foundation Course in Culinary Arts.
Formal, private training can be found at the Scuola di Arte Culinaria Cordon Bleu in Perugia. Here, students can earn take weekly cooking lessons on topics ranging from basic cooking to international cooking, baking, ice cream, Italian bread, and seafood, or they can complete a three-month program in Professional Cooking program. The Professional Cooking program includes eight weeks of class instruction followed by 4 weeks of practical training in professional settings throughout the region.
Whether you're an amateur or professional with a passion for Italian cuisine, you can't get a more authentic education anywhere else.
Campus-based Italian Programs
Culinary Institute Gianni Brera
Via Carloni 8
Como 22100
Italy
+39 031 305540
centrocasnati.it
Culinary Arts
MIUR Accredited
Magici Sapori
Via Giovan Battista Pergolesi 10
Firenze 50144
Italy
+39 553246746
magicisapori.com
Tuscan Cooking
Chocolates
Pasta & Pizza
Apicius
Via Guelfa, 85
50129 Frienze
Italy
39 055 265 66 89
apicius.it/english
Baking and Pastry, One year certificate
Culinary Arts, One year certificate; two year certificate
Wine Studies, One year certificate
Hospitality management, four year certificate
Maser in Italian Cuisine, post graduate
Italian Institute for Advanced Culinary and Pastry Art
Via T. Campanella, 37
Satriano
Brescia, Europe 88068
Italy 39 334 333 2554
italianculinary.it
1 to 3 weel, full immersion courses for professionals
Italian Cooking School
Via F. Conti 5
Jesi (AN) 60035
Italy
(845) 340-1799
italcook.it
Italian Cooking
Arte and Cucina
Via T. Pendola, 37
53100 Siena
Italy
artandcooking.com
Amateur culinary course, 1, 2, 4, 12 week courses, certificate
Professional culinary course, 4 weeks, certificate
Cordon Bleu-School Di Arte Culinaria
Via Di Mezzo, 55-red
50121 Frienza, Italy
39 055 2345468
cordonbleu-it.com
Professional program of Italian Cooking, 3 months
Cooking lessons, 8 lessons
Scuola di Arte Culinaria Cordon Bleu Perugia
Via Rivolta Valvitiano, 10
Purguia
Italy 6100
39 333 981 3695
Online-based programs
The Art Institutes of Pittsburgh – Online Division
www.aionline.edu/
Hotel and Restaurant Management
MSCHE Accredited
Johnson and Wales University
www.jwu.edu/campus.aspx?id=25934
Baking & Pastry Arts and Food Service Management
Culinary Arts & Food Service Management
NEASC Accredited
Penn Foster Career School
www.pennfoster.edu/
Hotel and Restaurant Management
DETC & CHEA Accredited
Sullivan College
www.sullivan.edu/
Beverage Management
CCSACS & ACF Accredited
Explore Local Schools Today
9 Responses to "Search Italy's Culinary Training Schools"
Have Questions or Feedback?